Custom Search
Terrifying images show massive explosion rip through yet another chemical facility in China - the fourth toxic blast the country had in less than a month
Qin Xie For Mailonline
Sept. 8, 2015
Nanming Chemical Co Ltd's plant in Lishui, eastern China, exploded on the afternoon of September 7
Misused electric welder that ignited methanol at the plant was though to be the cause of the accident
No injuries or casualties were reported following latest explosion and the fire is currently under control
China saw the fourth chemical explosion in less than a month yesterday.
This time the explosion was in Lishui, a city known for its picturesque landscape in the Zhejiang province of eastern China.
So far, no injuries or casualties have been reported and the fire is said to be under control, according to People's Daily Online.
*
*
*
*
*
*
*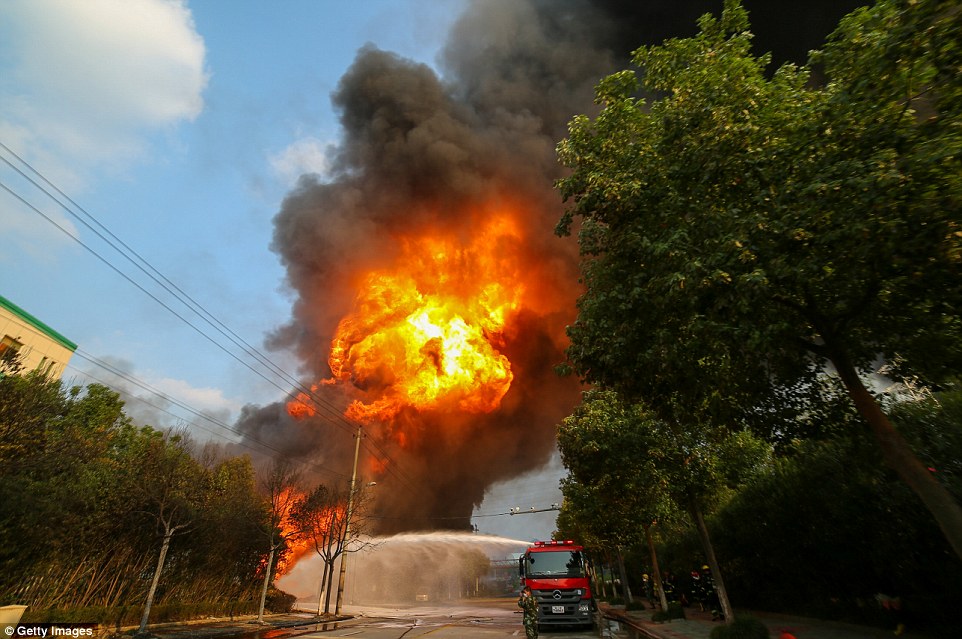 Firefighters battle a fire at a chemical plant after explosion on September 7 in Lishui, China. No injuries were reported as a result of the fire
CONTINUE
http://www.dailymail.co.uk/news/peoplesdaily/article-3226114/Terrifying-images-massive-explosion-rip-chemical-facility-China-fourth-toxic-blast-country-month.html