Custom Search
British Airways pilot hailed a hero after plane caught fire at Las Vegas airport: 'He did a bloody good job,' family says
Melissa Chan NEW YORK DAILY NEWS
Setp. 7, 2015
The British Airways pilot who kept his cool and helped save frantic passengers as his plane burst into flames on a Las Vegas runway Tuesday did a "bloody good job," his family said.
Capt. Chris Henkey, identified by the Guardian as the pilot of the London-bound flight, was captured calmly ordering an evacuation in a dramatic mayday call after an engine caught on fire shortly before takeoff.
The 63-year-old from near Reading, Berkshire, was hailed a hero for his "textbook response" in the frightening ordeal, as panic spread among passengers and smoke billowed into the sky.
"He will always be that in my eyes," Henkey's ex-wife Marnie told the Guardian. "He did a bloody good job. He is safe and happy.
(SCROLL DOWN)
*
*
*
*
*
*
*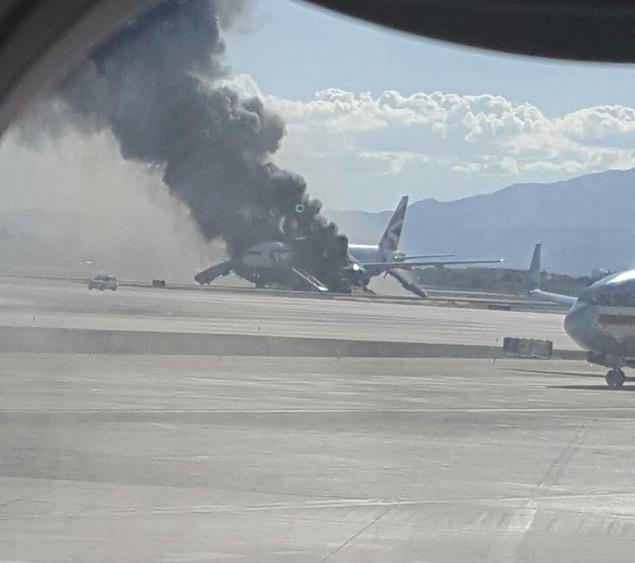 SEE VIDEO, PHOTOS AND SLIDE SHOW
http://www.nydailynews.com/news/national/pilot-bloody-good-job-plane-caught-fire-vegas-article-1.2353336
;;;;;;;;;;;