After blocking two statements at the UN Security Council on the ongoing Israeli violence against Palestinians, the US objected to a planned meeting on the Israeli bombing campaign in Gaza that was to be held publicly on Friday.
The US suggested that the meeting should be held next Tuesday, but after a compromise, the Security Council agreed to discuss the matter on Sunday. When asked about the delay, Secretary of State Antony Blinken said he hopes pushing the meeting back would "give some time for the diplomacy."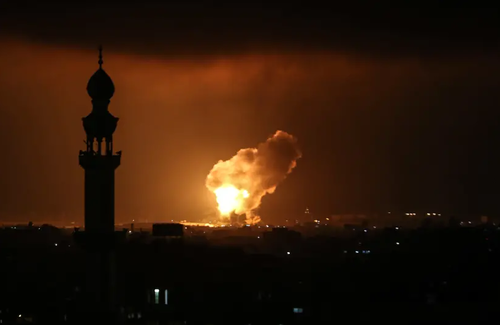 "We are open to and supportive of a discussion, an open discussion at the United Nations. I think we're looking at early next week," Blinken said at a press conference.
"This, I hope, will give some time for the diplomacy to have some effect and to see if, indeed, we get a real de-escalation and can then pursue this at the United Nations in that context."
Reuters detailed further that:
The 15-member council has met privately twice this week about the worst hostilities in the region in years, but has so far been unable to agree on a public statement, diplomats said.

Such statements are agreed to by consensus, and the United States did not believe it would be helpful, they said.
The issue with Blinken's reasoning is that the Israelis show no sign of seeking a de-escalation. On Wednesday night, Israel rejected a truce offer from Hamas and chose to intensify airstrikes indefinitely.
Bombs pounded Gaza throughout Thursday. Over 100 Palestinians have been killed so far, including dozens of children.