Custom Search
Vladimir Putin ally tipped to become next UN secretary-general
Feb. 15, 2016
A FAVOURITE of Russian President Vladimir Putin has emerged as a leading contender to become the next UN secretary-general.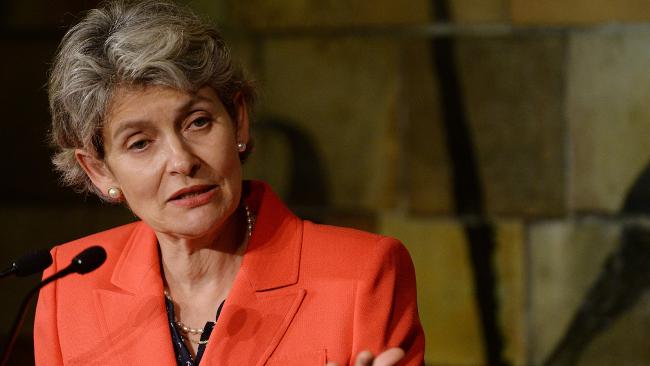 Irina Bokova, 63, the director-general of UNESCO, the UN's cultural arm, was nominated by her government, Bulgaria, last week to succeed Ban Ki-moon, who steps down at the end of this year, the Sunday Times of London reported.
Bokova is seen as a good candidate by Bulgaria and if successful will become the first woman to take the post.
The US, Britain and other allies reportedly object and want a different candidate.
Bokova, a former Bulgarian Communist Party member, is thought to have angered Washington DC while at UNESCO by recognising Palestine as a state.
She also was one of the few foreign officials to attend Putin's World War II victory parade in Moscow last year, along with Cuban President Raul Castro and Chinese president Xi Jinping.
Bokova - who studied in the former Soviet Union as well as in the USA - speaks French, English, Spanish and Russian fluently. She was the first woman to lead UNESCO.
But Bokova isn't the only one seeking the top job with reports former Prime Minister Kevin Rudd is also making a play.
Rudd is thought to be desperate for the job and is apparently going solo in his quest to get it, regardless of what Canberra thinks. Reports are he is using his extensive contacts to go it alone.
The Australian revealed that Tony Abbott and New Zealand Prime Minister John Key exchanged letters in November 2014 vowing support for former NZ prime minister Helen Clark for the UN job.
But Foreign Affairs Minister Julie Bishop said if Rudd did decide to nominate himself he would have the Turnbull government's support.
A spokesperson for Mr Rudd told The Australian that he was not a candidate and the next secretary-general would likely be chosen from Eastern Europe.
http://www.news.com.au/world/vladimir-putin-ally-tipped-to-become-next-un-secretarygeneral/news-story/f62307e0fb1f7476b69bba99d2ff1137