Custom Search
Dissatisfaction With US Immigration Levels Rises Under Biden
Zachary Stieber
2-15-22
The percentage of Americans dissatisfied with the levels of immigration into the United States has risen since President Joe Biden took office, according to a new survey.
Some 58 percent of respondents to the Gallup survey said they were somewhat or very dissatisfied with the levels, an increase of 8 percent from early 2021.
The primary reason cited by most for the dissatisfaction was believing the current levels are too high, and wanting fewer immigrants admitted into the country.
Thirty-five percent of all respondents said they want less immigration, a jump from 19 percent in early 2021 and the highest percentage since 2017. Approximately 14 percent were dissatisfied but want the levels to remain the same and 9 percent were dissatisfied because they want higher levels of immigration.
The rise in dissatisfaction came from Republicans and independents. Democrats, on the other hand, were more likely to be satisfied with the immigration levels when compared to early 2021. Nearly nine in 10 Republican respondents, 55 percent of independent respondents, and 40 percent of Democrats were dissatisfied. While Republicans and independents were more likely to say they wanted the levels reduced, Democrats were more likely to say they wanted levels increased. Some dissatisfied voters said they had "no preference" when asked about the levels increasing or decreasing.
Biden, a Democrat, has since taking office reversed or altered key Trump-era immigration policies, including halting construction of the border wall, trying to end the "Remain in Mexico" program, and narrowing when illegal immigrants can be arrested inside the United States. Some experts say the relaxation of enforcement at the border and in the interior led to the record-high illegal immigrant arrests at the southern border in 2021.
Torunn Sinclair, a spokeswoman for the National Republican Congressional Committee, linked the rise in dissatisfaction with Biden and fellow Democrats.
"Democrats caused a massive crisis at the U.S.-Mexico border and won't fix it. The American people are sick and tired of the Biden administration's incompetence," Sinclair told The Epoch Times in an email.
"Americans know Joe Biden's border crisis is out of control and reject Biden's failed open border policies. Under Biden's watch, nearly two million illegal immigrants have been apprehended at the border, and cartels and smugglers are thriving, leaving communities less safe," Nicole Morales, the Republican National Committee's deputy press secretary, added.
The White House didn't immediately respond to a request for comment.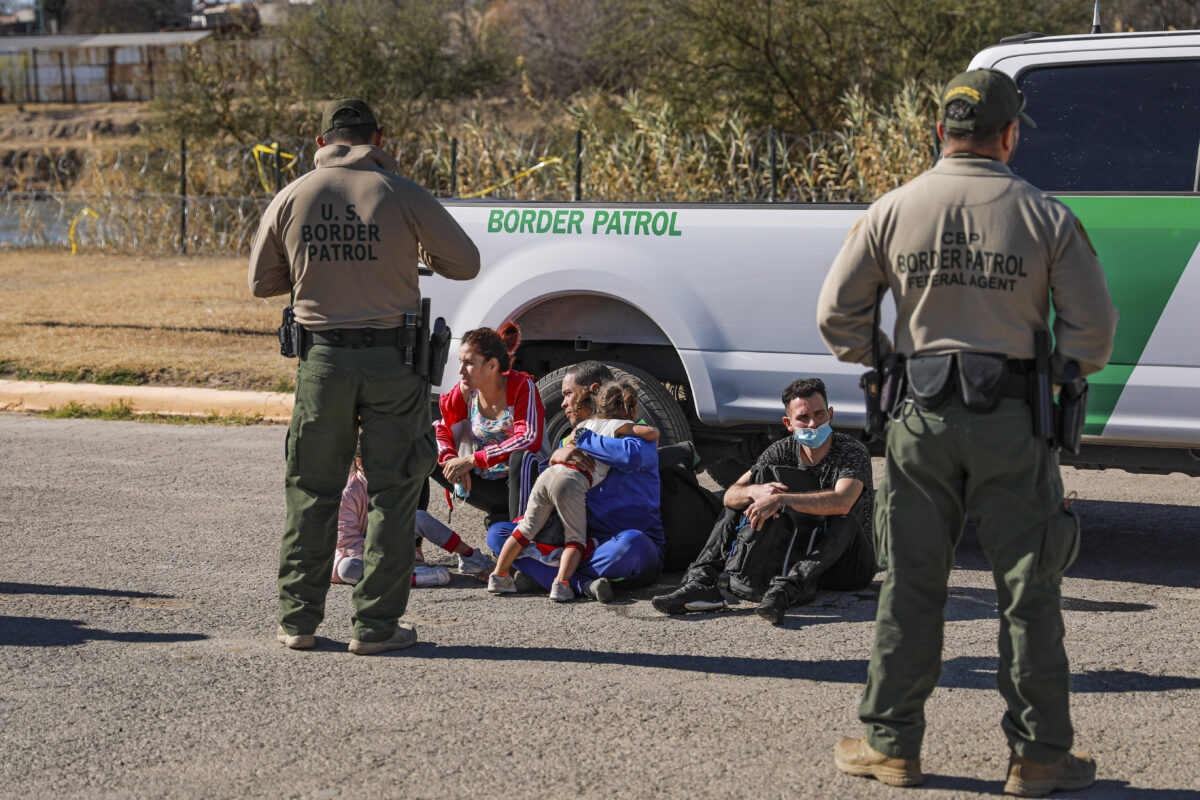 Stephen Miller, an architect of many immigration policies during the Trump administration, wrote on Twitter that candidates running for Congress should take note of the results.
Gallup asked the questions about immigration and other topics between Jan. 3 and Jan. 16. Results were based on a random sample of 811 adults 19 and older living in all 50 U.S. states and Washington. The margin of sampling error was plus-minus 4 percentage points.
Another recent poll, conducted by Rasmussen Reports and featuring 1,000 likely voters with a plus/minus sampling error of 3 percentage points, found over three-quarters of respondents saying the issue of illegal immigration would be somewhat or very important in the upcoming 2022 midterm elections.
A majority of respondents said Biden's immigration policies are worse than the Trump administration's and a majority favored "taking strong measures for border enforcement," while about a third said figuring out why people in other countries are coming to the United States.
Biden told governors in Washington in January that his administration is working with neighboring countries to tackle illegal immigration and that a key part of the work is "figur[ing] out why they're leaving in the first place."
"It's not like people sit around and say, in Guadalajara, 'I got a great idea. Let's sell everything we have, give it to a coyote to take us across the border and leave us in the desert in a country that doesn't want us where we don't speak the language. Won't that be fun?' You know, there are gangs we're working on. There is a whole lot of illegal movement. But there's also a way to begin to deal with the reason they're leaving in the first place. And I'd love to talk with you personally about that a little bit, if I may," he said, before the meeting turned private.
Arizona Gov. Doug Ducey, a Republican who attended the meeting, said afterward that Biden ignored questions from GOP governors on the border crisis.
"They keep talking about the Northern Triangle, Honduras, Guatemala," Ducey said. "They're not addressing the real public safety issues that are happening at the border, what the cartels are doing, what's happening around national security and the fentanyl that's pouring over."
https://www.theepochtimes.com/dissatisfaction-with-us-immigration-levels-rises-under-biden_4279172.html