Custom Search
Birder Photographs Dozens of Bald Eagles Flocking, Hunting in Mississippi River Valley—And They're Magnificent
Michael Wing
4-16-22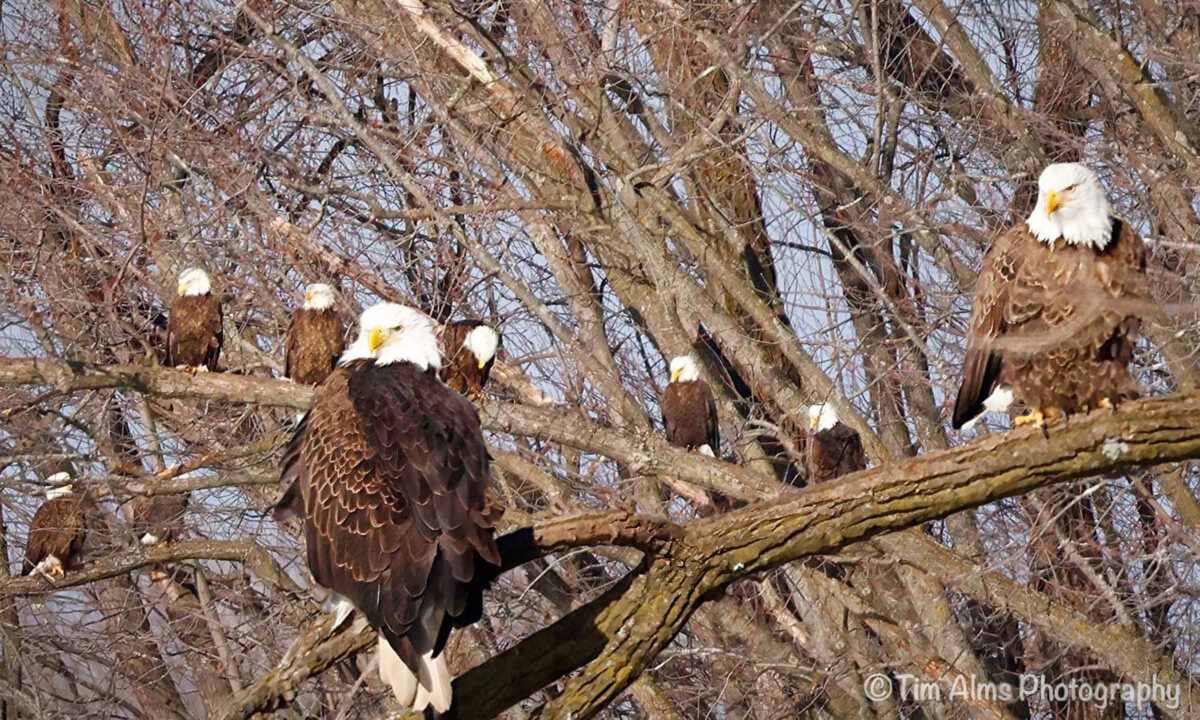 It used to be a big deal to spot just one bald eagle—let alone a whole flock of them all perched in the same tree. A few years ago, America's national bird had dwindled to far fewer numbers.
Yet one photographer in Red Wing, Minnesota, last month snapped a sight for sore eyes: literally dozens of bald eagles all perched in trees on the shoreside along the Mississippi River.
Tim Alms captured the majestic moment on camera.
COJTINUE READING, SEE ALL PHOTOGRAPHS
https://www.theepochtimes.com/birder-photographs-dozens-of-bald-eagles-flocking-hunting-in-mississippi-river-valley-and-theyre-magnificent_4366540.html