Custom Search
ABC, CBS, CNN, FOX, NBC All Want Your Chemtrail Photos
This alert is meant for the entire world, not just those living in the U.S. It is of the utmost importance that we flood the U.S. media with an awareness that a heinous crime is being committed against humanity and our precious planet in the skies around the globe. We believe that the U.S. has bullied the rest of the world into following their chemtrail-geoengineering agenda. If the U.S. stops spraying, the rest of the nations will quickly follow suit. Therefore, we are asking everyone who reads this message to immediately follow the simple instructions detailed below (and tell others to do same).
First, understand why it is imperative that you take action NOW. Dr. Ilya Sandra Perlingieri recently posted a shocking and detailed article about the dramatic increase in toxic heavy metals the air that we breathe. There are at least 12 different toxic metals at levels that far exceed the allowable limits, including levels of arsenic (a toxic poison) that are 418 times the allowable limit!
Secondly, understand that what we are asking you to do is quite simple and, in fact, was already done by many thousands of people just last week. All you need to do is send a few emails and fill out some contact forms on the media websites. The email address and links to the contact forms are provided below. We even provide sample text. Modify the text to fit your situation, then just copy and paste into the emails and contact forms.
Finally, understand why this plan will succeed. The vast majority of people on the planet are unaware of what's happening simply because: (1) they have been conditioned to believe that what they see in the sky is normal; (2) they aren't told by the TV news that it is not normal and, in fact, the chemtrails are highly toxic. If it's not reported on the news, it's not real.
Last week, a TV segment on chemtrails was presented on a CBS affiliate out of Atlanta. Although the story was presented as a conspiracy theory, TV news reporter Jeff Chirico issued the following invitation at the end of the segment: "Now, we know that a lot of you have pictures and videos of chemtrails. We want to see them. So, send them to us at: pics@cbsatlanta.com. We'll post them on our website."
News about the request for chemtrail pictures spread like wildfire around the internet after it was initially reported by The Intel Hub Radio and then Aircrap.org. Both experienced massive spikes in traffic. Many thousands of people sent in their photos. CBS Atlanta received so many emails, their account was overloaded causing many of the emails to bounce.
Why do we have to wait for media to ask for our photos and videos before we send them? The answer is: WE DON'T! All TV News shows, news radio shows, and newspapers want your photos and videos. They just don't know it yet. One of them is about to break the biggest story ever! Watergate pales in comparison.
All we need is for one of the media giants to provide fair and in-depth coverage of the geoengineering-chemtrail crimes (similar to this local TV news segment, but much more in-depth) and the others will follow. The general populace will be awakened. There will be an outcry to elected officials to immediately stop the spraying (similar to what former FBI Chief Ted Gunderson said). This WILL lead to the truth being revealed and a worldwide stoppage of the spraying.
Skeptical? All we ask is that you give it a try. It will take you at most 60 minutes to do as instructed below. And, you don't have to do it all at once. Spend 10 minutes for six days and then you can rest. Understand this: your action is crucial to our success! If you want the spraying to stop, then you must take action NOW. People around the globe are waking up to the fact that things just aren't right, and are now ready to hear and believe YOUR story.
OK, let's get to work. As mentioned above, there are two ways to contact the media online: (1) via email; or (2) via the "Contact Us" forms on their websites. Email address and contact links are provided below.
IMPORTANT NOTES
Only send one or two photos via email. We will quickly overload their email inbox if everyone sends a dozen photos or more. You can also provide multiple links in the text of your email.
You cannot send attachments via the contact forms, but you can provide links. We suggest that you provide a link to a website that has photos or a video of chemtrails in your area. For example, if you live in Sussex, England, then go to google.com and search for: Sussex chemtrails. Then click on the images and/or the video link on the left. After you land on the website containing photos or video that represents what is happening in your area, just copy the URL from the address bar at the top of your browser, and paste it into your text.
You can save time by composing one email to yourself and use the blind copy (BCC:) feature and put all the media email addresses in so that they will all go out at once while keeping the other addresses confidential, it will just appear as if you sent it to yourself while they get a copy.
Some of the contact forms are limited in the amount of text that you can enter. So, you need to be concise. For example:
"My name is Greg Scott and I live in Los Angeles, CA. I frequently see planes spraying toxic chemtrails in the skies above my home. My health is under attack. For evidence of chemtrail spraying in LA, see: http://www.youtube.com/watch?v=darTF7Rdbso. Also, see http://aircrap.org for evidence of a worldwide geoengineering-chemtrail effort and the serious negative impacts to our health and our planet."
Be sure to modify the above text to include your name and location as well as the links that you want to provide. Save your text in a document so that you can easily copy and paste it into the forms. Here are the links to the contact forms (just click on the link and enter your info):
CBS - Contact Us form for CBS Evening News, 48 Hours, 60 Minutes, etc. See below. Be sure to contact each separately.
CNN (contact each one separately):
CNN Contact US News Tips (Send a Story Idea)
CNN Contact US News Tips (Investigative)
CNN Contact US News Tips (Medical/Health)
Twitter: Tweet @TeamCNN
Below are the email addresses for several of the media giants. You can attach 1-2 photos to your email and include as many links as you want. Again, save your text of your email in a document so that you can copy and paste it into all of your emails.
FOX
send email to: newsmanager@foxnews.com
Time Magazine
send email to: letters@time.com
Newsweek Magazine
send email to: letters@newsweek.com
Feel free to contact others including local TV news stations, newspapers, and radio shows. You can usually locate their website by doing a google search. Look for their "Contact Us" link, which usually appears at the bottom of their homepage.
British Columbia, Canada: here is a Contact List For Letters to the Editors.
If you have a link to contact list for your country (or just want to email a list to us), send it to:
consciouslifenews@gmail.com
Be sure to put this in the Subject line of the email:
"Contact List for XXXX" (replace XXXX with the name of your country).
We'll add a link to your list above and make sure that it is kept it in sync with the identical article on Aircrap.com.
I thank you from the bottom of my heart for your efforts. We are all in this together. And, together we will succeed. Godspeed.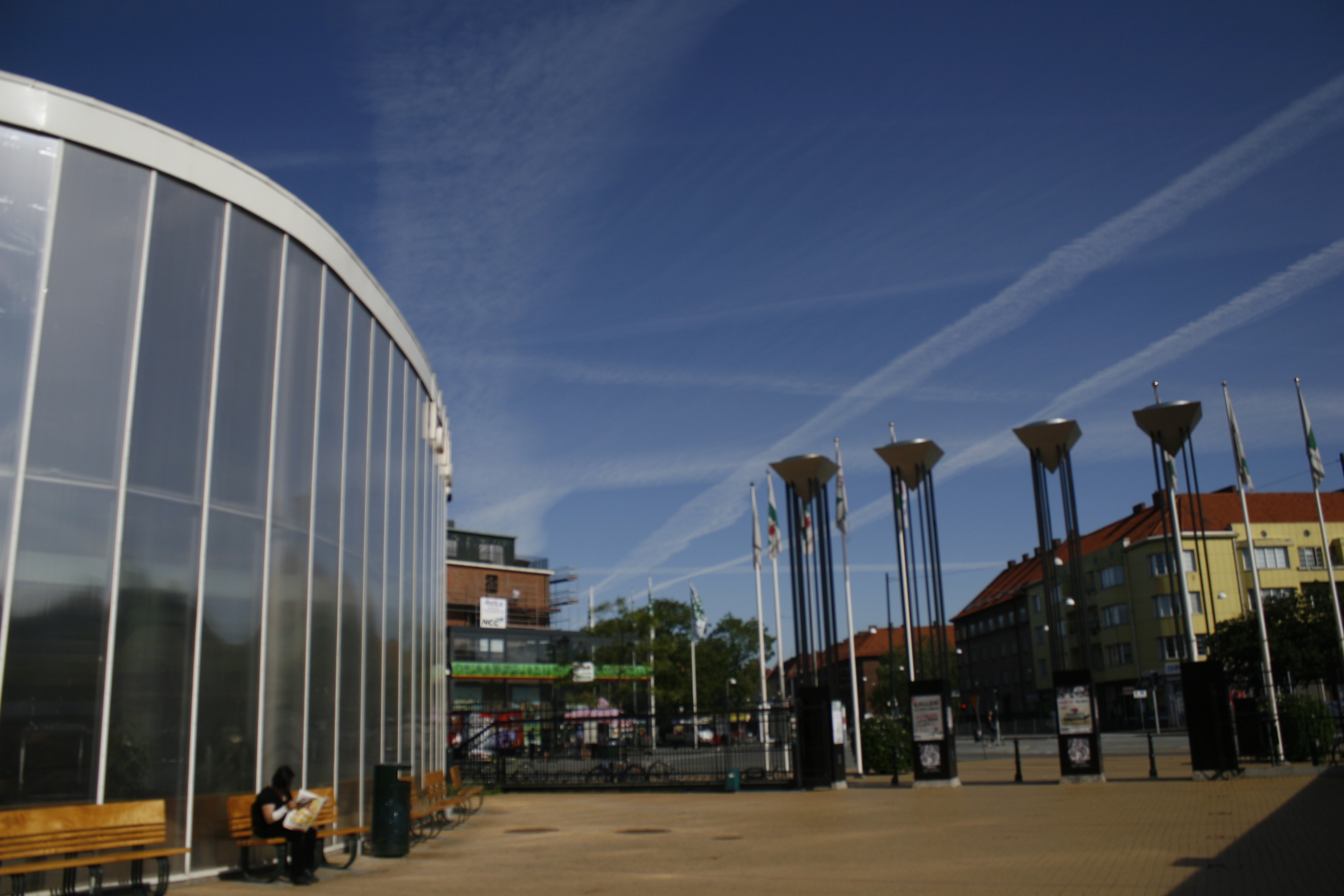 Chemtrails over Malmo, Sweden
http://consciouslifenews.com/abc-cbs-cnn-fox-nbc-want-chemtrail-photos/114837/
Feb. 9, 2011