Custom Search
500 Methane Vents Found In US West Coast
Paula
Oct. 26, 2016
Researchers found out that there are five hundred methane-filled vents in the US West Coast.
Robert Ballard, one of the researchers, explained that Washington, Oregon and California are huge methane seep. He explained that the number of known seeps that exists in the continental margin of the USA has doubled to about 1,000.
Nicole Raineault, another researcher, explained that up until now they don't know how many methane seeps that exist in the country. They also explained that they are yet to find out the years they have been active, their persistence and the reason why they are active.
Science Daily reported that the researchers are still on the verge of getting further information about this phenomenon. They believe that knowing hydrocarbon behavior with the ocean floor will help them understand this phenomenon.
Aside from methane vents the researchers also discovered a tiny spot volcano. This volcano is the first volcano to be discovered in US waters.
They also found baffling purple animals in the US ocean. These animals help scientists understand what sustains animals and human lives, a press release from the National Ocean Exploration Forum explained.
Researchers believe that mapping the US ocean floor is vital to understand the methane-filled vents. They explained that satellite mapping provides low resolution where only 10 percent of the ocean floor is mapped in detail.
These mapping is essential because 50 percent of America can be found on the ocean surface. This will also allow the US to expand their territory and resources.
The researchers explained that proper documentation of the America's continental shelf can extend the area to 2.2 million square km. This will enlarge America's territory by 20 percent.
They also explained that ocean mapping will prevent ocean disasters. They said that uncharted trenches, volcanoes and oceanic mountains can lead to catastrophes.
They recounted the 2005 ocean disaster that happened to USS San Francisco, a nuclear submarine, that struck a seamount in the Pacific. The disaster killed one crew member and injured 97 of its crew members.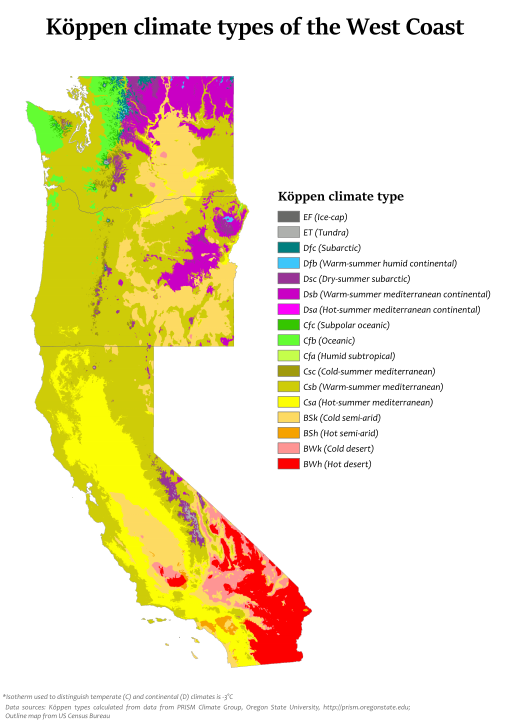 The US west coast has methane-filled vents
(Photo : Wikimedia)
http://www.jobsnhire.com/articles/45836/20161022/us-west-coast-methane-vents.htm