Custom Search
This is not football, this is a war and people are dying': More than 70 dead and 1,000 injured after pitch invasion in Egypt
Leon Watson (Daily Mail)
Feb. 3, 2012
At least 74 football fans were killed and hundreds injured after a pitch invasion in Egypt last night.
Trouble flared after a match in the city of Port Said when armed fans surged forward seconds after the final whistle.
The home team, Al-Masry, secured a rare 3-1 victory against the country's top team, Al-Ahly.
Scroll down for video…
*
*
*
*
*
*
*
*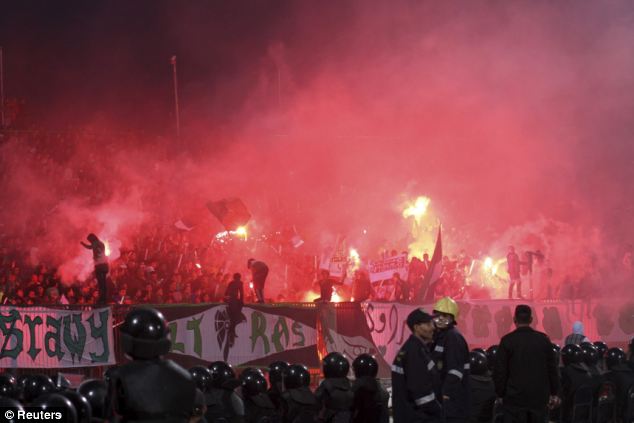 The Egyptian army was being airlifted in by helicopter to rescue stranded players who became trapped in the changing rooms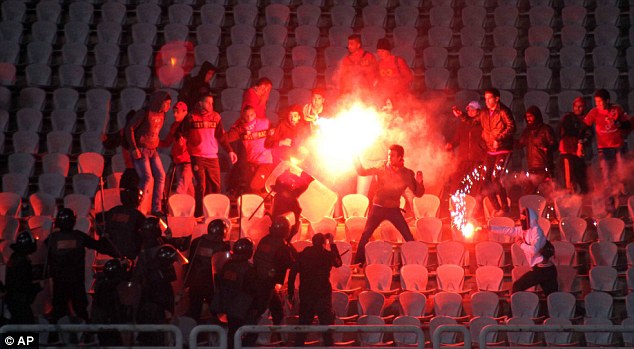 Egyptian fansclash with riot police after a shock result in the country's premier league
CONTINUE READING AND VIEW ALL PHOTOS AND VIDEO
http://www.pakalertpress.com/2012/02/02/this-is-not-football-this-is-a-war-and-people-are-dying-more-than-70-dead-and-1000-injured-after-pitch-invasion-in-egypt/?utm_source=feedburner&utm_medium=email&utm_campaign=Feed%3A+pakalert+%28Pak+Alert+Press%29