Custom Search
MEDIA MOCKERY: Man Who Died in Three 'Terror Tragedies' Still Alive
Shawn Helton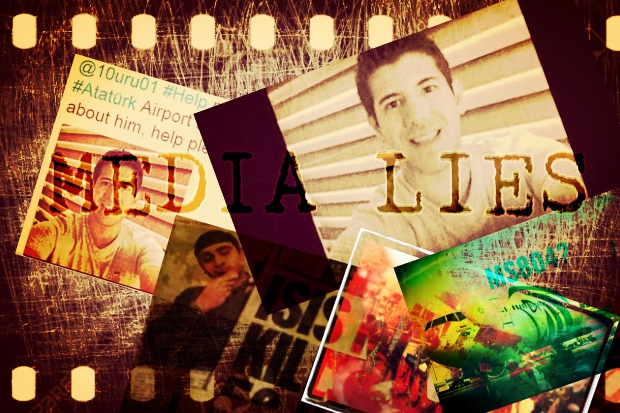 Over the past two months, a man known as 'Alfonso' has been reported dead in three separate terror related events by major media and social media, yet the man in question is reportedly alive and well.
Three Tragedies in a Year
The new revelations concerning a man known only as Alfonso, were first published at the international news agency France 24.
Alfonso was said to have died and rumored to have died, in the EgyptAir crash, the Orlando Pulse nightclub shooting and Istanbul's Atatürk Airport, from a combination of reports and posts now believed to be untrue.
This story comes after all three terror related incidents presented a number of questions that have still gone unanswered by officials. 21WIRE covered the thread of these highly suspicious events here, here and here, with in-depth analysis revealing a host of anomalies in the aftermath of each event.
Additionally, also contained within the France 24 report, it is stated that Alfonso, was apparently caught up in an alleged revenge social media prank after he reportedly owed money to deceptive pranksters (said to be friends) believed to have plotted a scheme that was later dispensed by larger media outlets.
The Daily Mail followed suit after France 24's revealing report:
"He died in the EgyptAir crash. Then again during the Orlando shooting. And last week 'Alfonso' from Mexico was tragically killed a third time in the bombing at Atatürk Airport in Istanbul.
At least, that's what you might be led to believe if you followed news reports and social media scuttlebutt about these high-profile tragedies.
But the truth is, the man identified as a victim in all three attacks is still alive – and the victim of a ongoing revenge prank by former friends who say he owes them money, France24 reported."
Is this really a revenge prank, as media and social media personalities claim – or is there something else at work here?
http://beforeitsnews.com/alternative/2016/07/media-mockery-man-who-died-in-three-terror-tragedies-still-alive-2-3382770.html