Custom Search
HESSTON KANSAS FACTORY SHOOTING TOTALLY A HOAX - TOTAL FAKE
Feb. 28, 2016
First mentioned by a number of this Website's posters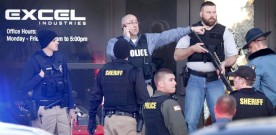 In what is yet another obvious arch-staged event for a group of people involved with the shooting of some 17 people, some supposedly shot dead, everyone is awfully calm. The Hesston, Kansas, supposed shooting at the Excel factory, among other places, is absolutely a fraud. No one can demonstrate otherwise. Yet, it is said:
A gunman who rampaged across two Kansas towns, killing three and wounding 14 others, was served with a restraining order at his workplace just 90 minutes before the attack ended in bloodshed there, officials said Friday.
Now, there is no evidence for any such events, that is that people were actually shot. In fact, the evidence presented, here, for instance, proves that the claim for any such shootings or shooting rampages is nothing other than a terminally corrupt lie.
See hard evidence of arch-staging, here. No one can find this to be real.
What use is it? With all those arms and all that protective gear, they can't even stop a single mass shooting in this country? These men are obviously actors. Where in the world do they get all these people?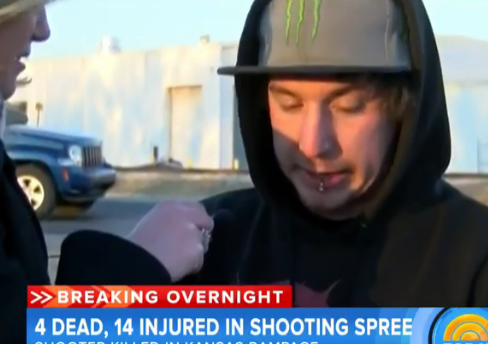 This individual claims it is real. Does anyone believe him?
It's the same, old, tiresome, virtually retarded hoax generation, fake upon fake, no one dying, and no one being injured.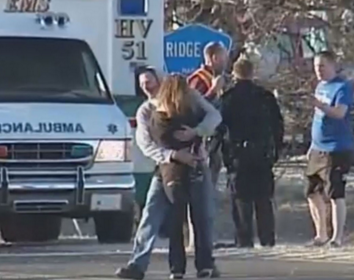 Watch this man in action. At first his arms are up, and then, as he regards his role finished for the cameras they come down. There is no reason for him to do this other than for purposes of the camera shoot. It's fake. There can be no other conclusion.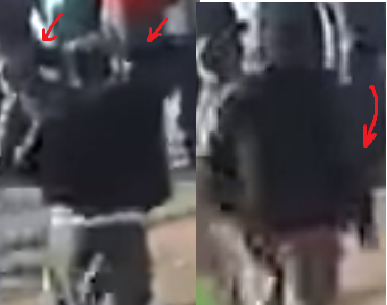 Walton identified the victims Friday as Renee Benjamin, 30; Joshua Higbee, 31 and Brian Sadowsky, 44.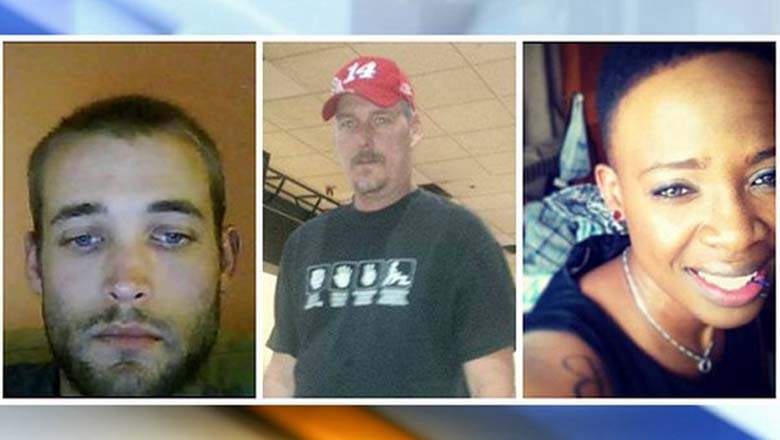 There is no evidence that any of these people were shot. It's the same, standard trumped-up identities: fake and fabricated to the extreme.
There is no crime scene, no blood, no HAZMAT teams, no forensic units: no detectives.
The blood is fake, too. See how this person is placed on his side, so the world can see the fabrication: so the fake blood can be spotted right before the cameras.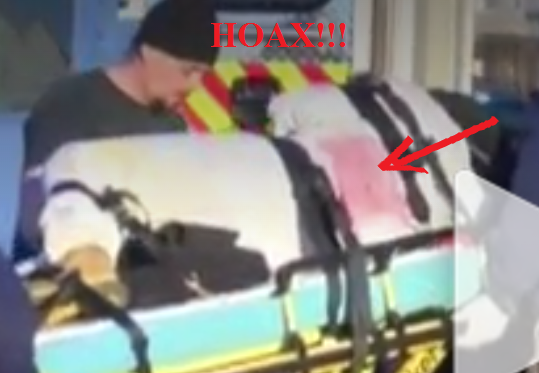 This is a drill. There is nothing else to see, here. There blood is painted on. There is no way a shot person would be transported on his side like that.
Hoax index: not calculable.
SEE THE VIDEOS