Custom Search
US Supply Chain Disruptions Too Great for Biden Christmas Fix: Experts
Jack Phillips
10-15-21
As President Joe Biden tries to alleviate supply shortages and disruptions before Christmas, experts said that the process will take far longer.
Earlier this week, the White House released a statement saying it received confirmation from UPS, FedEx, Walmart, and other companies, as well as the Port of Los Angeles, to increase the number of shifts to deal with a backlog of container ships, labor shortages, and warehousing issues.
"This is an across-the-board commitment to going to 24/7," Biden said after meeting with the CEOs of several companies, adding that "we need the rest of the private sector chain to step us as well."
But a toy company executive said the White House's plan is too late.
"Whether the ports are open 24 hours a day or 48 hours a day, you cannot get labor," MGA Entertainment CEO Isaac Larian said in a Fox News interview on Thursday. "If you cannot get labor, you cannot get trucks, you cannot get the merchandise out."
Biden's plan "is too little, too late," he said. "And frankly, it's a political gimmick to me."
And Steven Ricchiuto, U.S. chief economist at Mizuho Securities said the White House's plan likely won't solve the root causes of the problem.
"What the president's doing isn't going to really hurt. But at the end of the day, it doesn't solve the problem," he told Reuters.
About 250,000 containers of goods are currently stacked up on the docks due to delayed pickups, from chassis shortages and a lack of space in rail yards and warehouses, the news agency reported. And that is causing dozens of ships to back up at anchor outside the port.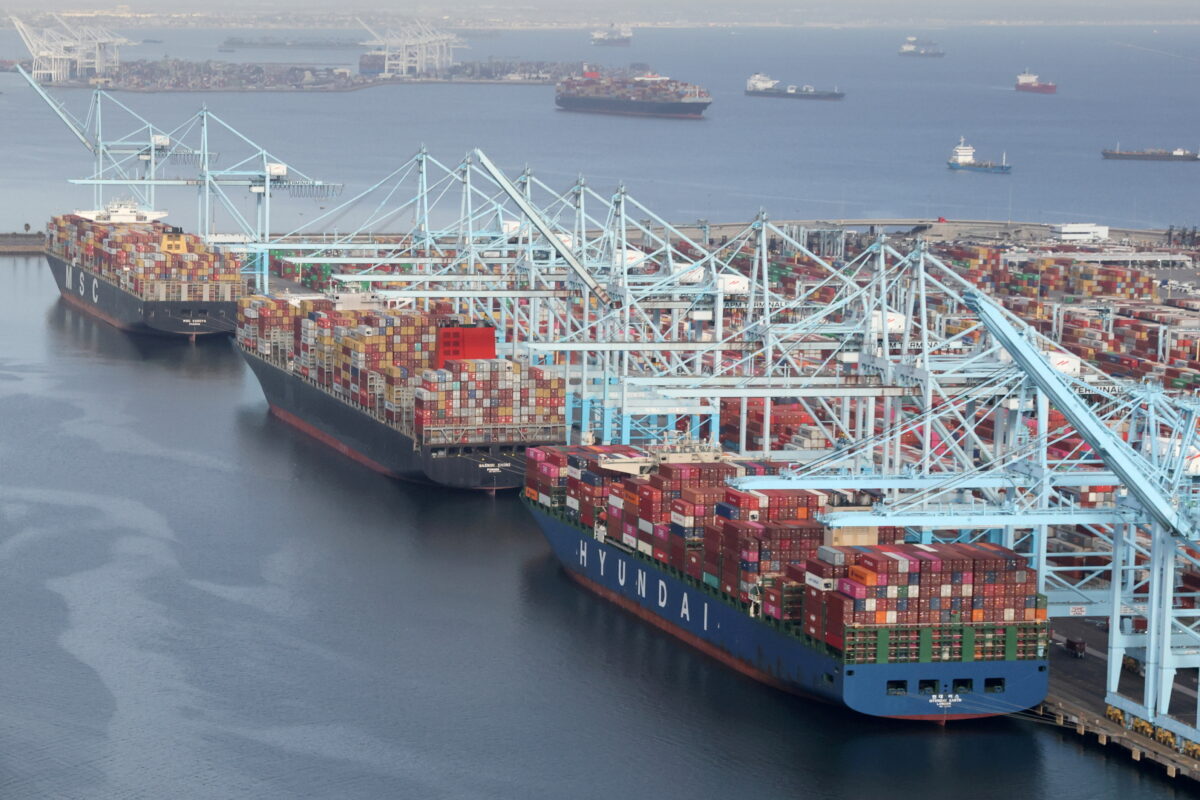 "The analogy would be the boa constrictor that ate the mouse. There's a lump in it and the lump is the constraint in the throughput of the supply chain, and it moves along each time you solve for a constraint," said Joe Dunlap, the global head of the supply chain advisory team at CBRE Group.
It came as White House press secretary Jen Psaki earlier this week attempted to shift the blame, saying the administration "cannot guarantee" Christmas gifts will arrive on time.
"We are not the Postal Service, UPS, or FedEx. We cannot guarantee," Psaki told reporters. "What we can do is use every lever at the federal government's disposal to reduce delays, to ensure we are addressing bottlenecks in the system, including ports and the need for them to be open longer hours so that goods can arrive."
"And we continue to press—not only workers and unions—but also companies to take as many steps as they can to reduce these delays."
Bond-rating company Moody's this week warned that the supply chain disruptions and associated price increases "will get worse before they get better."
"As the global economic recovery continues to gather steam, what is increasingly apparent is how it will be stymied by supply-chain disruptions that are now showing up at every corner," Moody's said in a Monday report, noting that the weakest link may be the shortage of truck drivers.
Reuters contributed to this report.
https://www.theepochtimes.com/us-supply-chain-disruptions-too-great-for-biden-christmas-fix-experts_4051039.html