Custom Search
HATONN: CREATOR'S GIFT OF RENEWAL: SPRINGTIME!
CREATOR GOD ATON/HATONN
3-23-19
3/21/93 #1 HATONN
SPRING EQUINOX
Time when Day and Night are of equal length
You are in the time of the most important and powerful energies of your cycles. This particular time of equinox is one of the most powerful beginning--ending times of the calendar cycle. You will now move into a time of disruption in ever increasing force and chaos.
It is also a time of the beginning of life forms to be gifted to Earth Man which can perfect his physical vehicle and also give him sustenance--IF HE BUT SEES AND HEARS. It is a time of coming into confrontation with self and with TRUTH. It is the time of either returning to the customs which gave balance and truth to existence and experience--or a time to perish in ignorance in avoidance of that truth. "Custom" is not the accidental, trivial and meaningless thing which you think it to be. It is the imperishable record of wisdom of the illimitable past reaching back to the infancy of the races, revised, corrected, enlarged, open to all alike, and read and understood by all. Perhaps it is time to return to those customs which gave balance, harmony and truth of expression--back to the teachings of balance and greater existence AS GIVEN BY YOUR ELDERS WHO BEGAN THIS GREAT MIGRATION TO YOUR PLANET. MAY INSIGHT BE YOURS AT THIS MAGNIFICENT TIME OF CHANGE.
A POINT TO REMEMBER:
GOD GRANTS LIBERTY ONLY TO THOSE WHO LOVE IT, AND ARE ALWAYS READY TO GUARD AND DEFEND IT!
--Webster
And:
"HE WHO HAS NO INCLINATION TO LEARN MORE WILL BE VERY APT TO THINK THAT HE KNOWS ENOUGH."
--Powell
YOU SHALL NEVER KNOW ENOUGH--UNTIL YOU KNOW ALL!
* * *
I am going to share a poem sent to me yesterday from an "Octogenarian", Carolyn Browning, which was written in 1950 A.D. It is thoughtful, true and needs a bit of meditation lest you lose your directions and miss the glory of the passage and the guidance of the pathshower.
As you read, keep in mind that "Jesus" is pronounced according to the languages of the different nations--and that One some of you think to be the "Christed Being", fits as well. Just mentally place your favorite word for "The Christ" in the slot that reads "Jesus". For instance, the word in Spanish is "Hay-soos", in Biblical times "Esoos", etc. This "Being" messenger of the Great Spirit has also been known by many forms and labels--but Carolyn used the term "Jesus" and so, too, therefore, shall we.
I KNOW
"Yes, I believe in Jesus" my lips had oft' replied
But fret and anger thru' the day its meaning soon denied.

Yes, I believe in Jesus who walked by Galilee

But He was very far away--and couldn't come to me.

Twenty centuries are long, and time a curtain drew

For He had talked in Palestine with men I never knew.

He lifted up the curtain--and there before my eye

I saw Him in my neighbor and in the passerby.

"Yes, I believe in Jesus" for as I kneel to pray

Within the stillness of my soul I KNOW He lives today.
* * *
Ah indeed, you can be lifted up as on wings of Eagles--but find comfort in the fact that He knows of every Sparrow's fall. HIS great promise was to "send the WORD forth unto the lands of Earth" and so shall it be done. It shall go forth on those Eagle's wings and in the song of the winds to those who will feast upon Creator's TRUTH--for in THE TRUTH shall ye be made free--or "...in ignorance shall ye perish from the face of the Earth."
"YE SHALL KNOW THE TRUTH AND THE TRUTH SHALL MAKE YOU FREE." BUT FIRST, IT SHALL MAKE YOU MAD!
A NOTE ON EARTH UPHEAVALS AND GORDON MICHAEL SCALLION ON TV
Since there is so very much critical information to cover, I shall leave Earth physical upheavals to my compatriot, Dr. Soltec, Geophysicist. I would, however, also point out that "general" knowledge is NOT ENOUGH. There are ones on your place given insight into things which will come and, although NONE can know exactness of happenings--some are shown a general time schedule. One such exceptional student in the United States is Gordon Michael Scallion. [See "Professor" Soltec's article this week on page 26 and pay attention to the Editor's not therein about Gordon-Michael Scallion being on the Sightings TV show this coming friday evening, March 26.] What he will give you is so similar in content and projection to what WE HAVE GIVEN YOU that you will think it came from the same transcribed book--i.e., "200 mph winds will be felt in every square inch of the planet, and in some places it will reach as high as 400 mph. As for safe buildings, oval and round homes would better withstand the coming winds...." I don't believe I need to cover more--all this is found in the JOURNALS already offered--and yet, we shall get them back into our control soon, or reprint them. I am weary of the foolish, greedy games of those who would turn the information for survival into self ego aggrandizement and wealth abundance of self.
NEW TRICKS FROM THE GEORGE GREEN-BELT
Now we are offered "bargaining"! The adversary ALWAYS ENDS UP TRYING TO BARGAIN WITH GOD! But, the intent is the same as always--personal gain at the expense of all others AND full intent to silence our WORD in favor of his own misinformation-scattering and full intent to destroy the Phoenix Institute and all that is held within by you blessed participants. Well, none of it shall come to be. George Green's new intent is to push the Institute into involuntary bankruptcy so that gold in his possession will be lost to any and all--save himself. Nope, it is NOT going to happen--the Institute is CORPORATELY SOUND. Moreover, the gold and silver, among other stolen property, is going to be demanded RETURNED TO THE ORIGINAL GIFTER. I.E., WE ARE GOING TO DEMAND OF THE COURT THAT THE PRODUCT BE RETURNED TO THE OWNER--WE CERTAINLY WOULD NOT JEOPARDIZE THE GIFT BY PLACING IT IN THE INSTITUTE. THERE ARE BETTER PLACES FOR TOTAL PROTECTION OF THE GIVER AND THE GIFT--WHEN HELD IN SUCH TYPE OF COMMODITY.
THE PHOENIX LIBERATOR
Thank you, Mr. Green, and your coalition with the University of Science and Philosophy: THE PHOENIX LIBERATOR shall not have more than this last issue, readers. THE PHOENIX LIBERATOR may be dead--but remember--the PHOENIX rises from the ASHES--EVERYTIME! The cry of the Phoenix silenced? Not for long, chelas, not for long. Already we have offers from others to carry the "contents" of the publication. Unfortunately the ones who shall do so have "nothing" with which to work either. But, when the going gets tough--the tough get going. When we meet a mountain--we shall persevere until we either go around it, over it--or DIG right through it.
You can bankrupt a thing, a person or a project--YOU CANNOT GOD! IT MUST NEVER, AT ANY RATE, BE AN ENTITY OF A PERSON IN WHICH YOU PLACE YOUR "KNOWING"--IT MUST BE IN "TRUTH" AND "WE SHALL BE HEARD". THAT WAS THE MOTTO OF THE LIBERATOR OF THE CIVIL WAR--AND, REGARDLESS OF THE NAME OF A PAPER PRESENTATION--SO, TOO SHALL WE CONTINUE TO SPEAK OUT AND BE HEARD! CAN WE CHANGE THE WORLD BY OUR WRITINGS?? NO, BUT YOU CAN BY YOUR READINGS AND ACTIONS. WE CAN ONLY "BLOW" THE TRUMPET--YOU MUST "HEAR" IT.
YOU HAVE TO "LOOK"
Another little "gem" and then we shall move on to things of genetic and DNA structuring, i.e.: from the sublime to the ridiculous?
MY JEWELS
By Carolyn Browning
I have diamonds aplenty,
Precious stones to throw away,
For I gathered them in handfuls
From the splendour of the day.
They were hidden in the water
'Neath a canopy of blue
So I couldn't see them sparkle
Like the early morning dew.
Oh, I cupped by handslike children
Holding all that I could take
And was given back great riches
As I tossed it on the lake.
Scattered far upon the surface
Drops like dazzling jewels shone.
God transmuted simple water
Into brilliant Precious Stones.
***
Source: THE PHOENIX LIBERATOR, March 23, 1993, Volume 22, Number 9, Pages 29-31.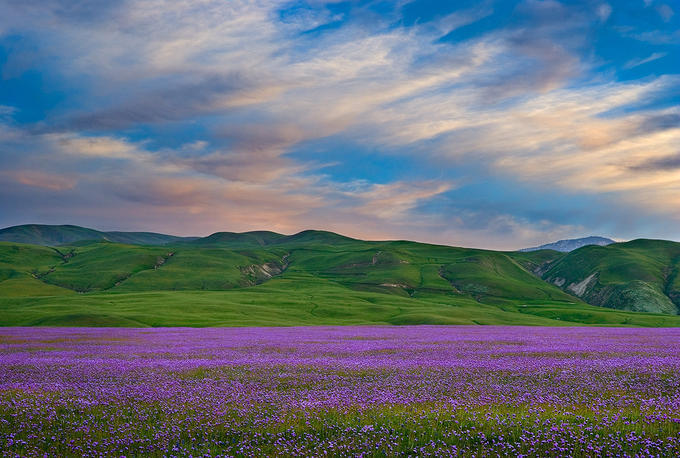 ---
http://www.phoenixarchives.com/liberator/1993/0393/032393.pdf
******************************************************************************************************************************************
EDWIN M. YOUNG: A NEW PAPER RISES FROM PHOENIX LIBERATOR'S ASHES
A New Paper Rises From PHOENIX LIBERATOR'S Ashes
NOTICE TO OUR READERS
This Volume 1, Number 1 issue of CONTACT: THE PHOENIX PROJECT marks the launching of a brand new newspaper risen, like the mythical bird, with great determination "from the ashes" of its internationally acclaimed predecessor called THE PHOENIX LIBERATOR, which was pulled down by dutiful puppets of the "Evil Empire". We are deeply thankful for and proud of this new beginning, and we look forward with great expectations to the CONTACTing with all of you that shall undoubtedly be taking place as the Phoenix "ground crew" continues to solidify through becoming informed of THE TRUTH.
While we naturally hope you will read CONTACT from cover to cover, there are two stories in this issue worthy of your very special attention and concern.
The first story begins on Page 2 and deals with the starting implications of all the ongoing--and largely secret--genetic research that the hidden Satanic Elite Controllers have been directing and orchestrating for many years now to gradually make You-The-People "good programmed citizens" of the New World Order. You may never be able to face another tomato or glass of milk again!
This "horrors of Genetic Engineering" theme is carried forward in several other later articles in this issue. You will probably find yourselves getting better and better able to read between the lines as this perverted subject really sinks in.
The second provocative and genuinely irritating story begins on Page 21 and concerns the gifted visionary and geophysical predictor Gordon-Michael Scallion. His "coming incredible Earth changes" message was, after several delays, finally scheduled for Fox Broadcasting's TV show, SIGHTINGS for Friday evening, March 26, 1993--BUT WAS PULLED AT THE LAST MINUTE AND REPLACED WITH A RECENT REPEAT! Wonder why??? Hint: Buckle your seatbelts.
Our continuing readers from THE PHOENIX LIBERATOR can rest assured that cherished, familiar contributors like geophysicist Commander Soltec, Nora's Research Corner, Nevada Corporations and sporadic fits of humor will continue herein. Moreover, we are happy to report that we shall be gaining regular input from the Supreme Commander of the Earth Transition Project, Esu-Sananda, most popularly known and historically misnamed as "Jesus", as well as Lakota tribe Crow of the American Indian Lakota tribe.
Please let us hear from you as this new publication takes wing and makes you mad. Makes you mad? Yes, look at the new motto in the masthead. The old paper, THE PHOENIX LIBERATOR, used to say, "THE TRUTH WILL SET YOU FREE". And it may well eventually do that, but probably not before it makes you mad first! Welcome aboard.
--Dr. Edwin M. Young
Editor-In-Chief
---
Source: CONTACT: THE PHOENIX PROJECT, March 30, 1993, Volume 1, Number 1, Page 1.
http://phoenixarchives.com/contact/1993/0393/033093.pdf