Custom Search
The Starship Phoenix (Updated April 1, 2008)
----- Original Message -----
Sent: Sunday, March 30, 2008 5:34 PM
Subject: Starship Phoenix on Google Sky
Dear Anne Bellringer
Reading a Phoenix journal "Pleiades connection" , return of the Phoenix Volume 1 in the page 29 high , Hatonn says :
" The golden radiance "star" perceived just beneath the constellation (Pleiades) as seen from Earth sphere is the Starship Phoenix".
Then I looked for it in Google Sky , and I found it !!!
The first picture is on left the map drawed by Cybersky
a sofware , on right the Photo of the sky by Google.
There is a golden star that is not on the map. The second picture is the golden star magnified , Bingo! It is not round shaped ! It is the Starship Poenix .
Lastly , after 18 years !
Thanks Ben.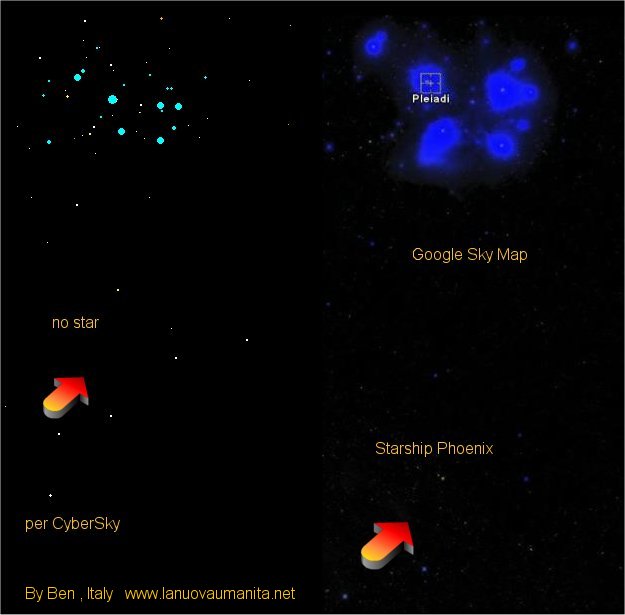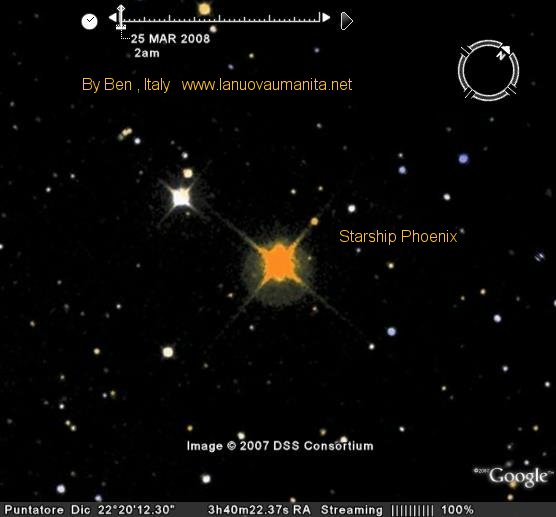 TO VIEW ANOTHER PHOTO CLICK ON: