Custom Search
Carriers Admit to Installing Hidden Spying Apparatus - government prepares liability shield for such illegal wiretapping
Jack Bauer
Dec. 7, 2011
[Don't forget they can and do record your location in realtime with GPS, and they can record the audio, right?]
On Friday, Rep. Ed Markey joined Sen. Al Franken in
demanding answers
from Carrier IQ, the company that has worked with mobile carriers to install a hidden application that has the ability to secretly track nearly everything users do — including the keys they press, the numbers they dial and the websites they visit — on more than 140 million cellphones. Researcher Trevor Eckhart uncovered the secret app.
"The software receives a huge amount of information from the operating system," Lenhart said. "But just because it receives it doesn't mean that it's being used to gather intelligence about the user or passed along to the carrier." In other words, Carrier IQ has the ability to track nearly everything you're doing, but it doesn't necessarily do anything with all that info. Why should we trust this company to do the right thing?
FEDERAL PREEMPTION.—This section supersedes any statute of a State or political subdivision of a State that restricts or otherwise expressly regulates an activity authorized under subsection (b).
The US House Intelligence Committee just drafted a bill (bipartisan! With strong telecomm industry support!) exempting corporations from liability for sharing user data with the government. So next time your ISP or Google rolls over and opens your email to illegal inspection by Homeland Security, you can't sue them for breach of confidence.
The Electronic Frontier Foundation (
EFF
)
is concerned
that the vague wording of the text could allow the government to secretly spread spyware.
House Committee Rushing to Approve Dangerous "Information Sharing" Bill
The bill would allow a broad swath of ISPs and other private entities to "use cybersecurity systems" to collect and share masses of user data with the government, other businesses, or "any other entity" so long as it's for a vaguely-defined "cybersecurity purpose." It would trump existing privacy statutes that strictly limit the interception and disclosure of your private communications data, as well as any other state or federal law that might get in the way. Indeed, the language may be broad enough to bless the covert use of spyware if done in "good faith" for a "cybersecurity purpose."
Worse yet, the bill doesn't limit what the federal government can do with the data or private communications that ISPs and others hand over, except to say that it can't be used for "regulatory" purposes—apparently it can be used for law enforcement and intelligence targeting purposes.
the only oversight for sharing with the federal government, ironically, would be through the Privacy and Civil Liberties Oversight Board—which
hasn't existed since January 2008
.
Government claims about the real motivation behind some "extraordinary" grant of power "for the duration" are as worthless as used toilet paper. The people running the government, pure and simple, are liars who'll say anything to get power, and then do whatever they want with that power.
When Injustice becomes law, Rebellion becomes duty!
Simply trying to Return America to what our Forefathers Ideas of Freedom and being an AMERICAN originally was!!!!
Just Click on this link to join or listen to the show, including the archives!!
Saturday's: 6pm to 8pm Pacific, 9pm to 11pm Eastern.
How can you participate????
Call in:
(724) 444-7444
Call ID: 74235#
On your phone keypad:
*6 to mute on *6 again to mute off, Press *8 to raise your hand to ask a question.
To connect with me on SKYPE, my contact info: Michael.w.golden
Learn how to BEAT them at their own game by clicking on this link:
Check out my Facebook Page
(And don't forget to CLICK "Like" it)
"When the government fears the people, you have Liberty.

When the people fear the government you have Tyranny."

~Thomas Jefferson,
Don't Fall into the Sheeple Pit...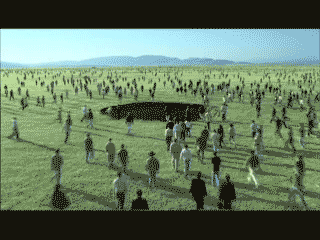 TURN OFF YOUR TELEVISION!
Ignore the TV Media
Investigate 911
Disclaimer: I'm not a Lawyer, this is not legal advice. Nor am I a Brain Surgeon, Pastry Chef or Indian Chief. This communication is private and privileged intended only to those individuals marked "To", "CC" or "BCC". To the snoopy government agencies, or anyone else, this mail isn't being specifically directed to; with all due Respect; cordially invited and instructed to take a hike:)
Sincerely, Jack Bauer aka RadioRebel
READ PDF FILE -- CYBER BILL DISCUSSION (U.S. CONGRESS)
/resources/uploads/files/CyberBillDiscussion113011.pdf