Custom Search
Hackers Used New Weapons to Disrupt Majolr Websites Across U.S.
NICOLE PERLROTH
Oct. 21, 2016
SAN FRANCISCO — Major websites were inaccessible to people across wide swaths of the United States on Friday after a company that manages crucial parts of the internet's infrastructure said it was under attack.
Users reported sporadic problems reaching several websites, including Twitter, Netflix, Spotify, Airbnb, Reddit, Etsy, SoundCloud and The New York Times.
The company, Dyn, whose servers monitor and reroute internet traffic, said it began experiencing what security experts called a distributed denial-of-service attack just after 7 a.m. Reports that many sites were inaccessible started on the East Coast, but spread westward in three waves as the day wore on and into the evening.
And in a troubling development, the attack appears to have relied on hundreds of thousands of internet-connected devices like cameras, baby monitors and home routers that have been infected — without their owners' knowledge — with software that allows hackers to command them to flood a target with overwhelming traffic.
Continue reading the main story
A spokeswoman said the Federal Bureau of Investigation and the Department of Homeland Security were looking into the incident and all potential causes, including criminal activity and a nation-state attack.
Kyle York, Dyn's chief strategist, said his company and others that host the core parts of the internet's infrastructure were targets for a growing number of more powerful attacks.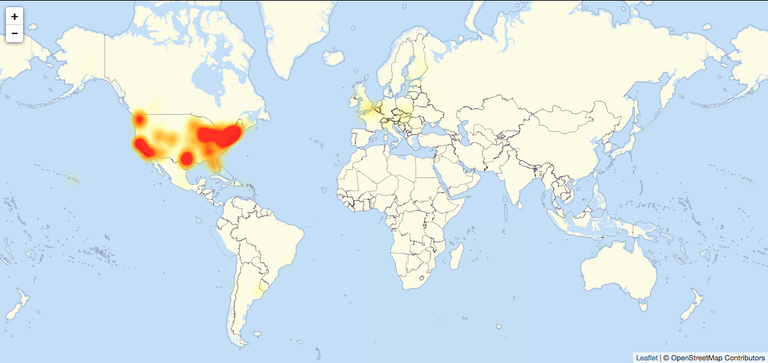 "The number and types of attacks, the duration of attacks and the complexity of these attacks are all on the rise," Mr. York said.
Security researchers have long warned that the increasing number of devices being hooked up to the internet, the so-called Internet of Things, would present an enormous security issue. And the assault on Friday, security researchers say, is only a glimpse of how those devices can be used for online attacks.
Dyn, based in Manchester, N.H., said it had fended off the assault by 9:30 a.m. But by 11:52 a.m., Dyn said it was again under attack. After fending off the second wave of attacks, Dyn said at 5 p.m. that it was again facing a flood of traffic.
http://www.nytimes.com/2016/10/22/business/internet-problems-attack.html?_r=0