Custom Search
Terrorists celebrate 'new mood' in Mideast elections
WND
Dec. 4, 2011
Hamas' chief adviser says 'people now count on Islamists to fix the situation
The rise of Islamic parties in the Egyptian parliamentary elections constitutes the "new mood" in the Middle East, Hamas' senior political adviser in the Gaza Strip said today in a radio interview.
"This is the new mood in the Middle East – that the people now count on the Islamists to help to fix the situation in the Middle East after all these decades of corruption," stated Ahmed Yousef, chief political adviser to Hamas' de facto prime minister, Ismail Haniyeh.
From a cell phone in Gaza, Yousef was speaking in an interview on "Aaron Klein Investigative Radio" on New York's WABC Radio.
Click here to listen to Klein's interview with Yousef.
For Hamas – classified by the U.S. as a terrorist organization – it was the group's first news media response to the Egyptian election results released today that evidence major victories for Islamist parties.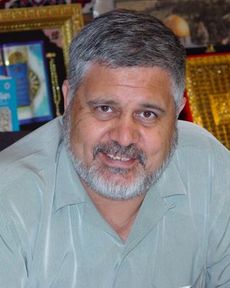 Ahmed Yousef
The High Election Commission said the Muslim Brotherhood's Freedom and Justice Party garnered 36.6 percent of the 9.7 million valid ballots cast for party lists, while the Nour Party, an even more hard-line Islamist group, captured 24.4 percent.
Commenting on the Islamic gains in Egypt, Yousef said his Hamas group also "is part of the change in the region."
"That's why you heard from the meeting of (Palestinian Authority President Mahmoud) Abbas with (Hamas political chief) Khaled Meshaal that in the future we are willing to have a power sharing system," Yousef said.