Custom Search
Adolf Hitler Will Still be a Light in the Darkness
Aaria Whitebeam
June 3, 2016
If you have not yet read the beautiful words from Hitler's sister, I suggest you get a tissue if you decide to.
Paula Hitler, Berchtesgaden, May 1st, 1957:
Gentleman, Never forget this: Your names will be long forgotten even before your bodies have rotted away in the earth. But the name Adolf Hitler will still be a light in the darkness.

You cannot murder him by drowning his name in your sick-buckets and you cannot strangle him with your filthy ink-stained fingers. His name exists forever in hundreds of thousands of souls, you are far too insignificant to even touch him.

He loved Germany. He fretted over Germany. When he fought for honour and respect he fought for German honour, for respect for Germany, and when there was nothing left he gave his life for Germany.

What have you given so far? Which one of you would give his life for Germany? The only thing you care about are riches, power and never ending luxurious living. When you think of Germany, you think of indulging your senses without responsibility, without cares?

Trust me on this: The Fuhrer's utter unselfishness in word and deed alone guarantees his immortality. The fact that the bitter fight for Germany's greatness wasn't crowned by success like for example Cromwell's in Britain has a lot to do with the mentality of the people involved. On the one hand the Englishman's character is essentially unfair, ruled by jealousy, self-importance, and a lack of consideration. But he never forgets he is an Englishman, loyal to his people and to his crown. On the other hand, you with your need for recognition is never first and foremost a German.

Therefore it doesn't matter to you, you insignificant beings, if you destroy the entire nation. Your only guiding thought will always be me first – me second – me third. In your worthlessness you will never think of the welfare of the nation – and with that pitiful philosophy you wish to prevent the immortality of a giant?
Paula gave this statement to the Jewish media in support of her beloved brother.
Paula told of how her brother was naughty, got lashings daily from their father as a child and often came home with bad school reports. He was the kind of boy people tell you will amount to nothing; the ones who could, without the corruption of today, amount to everything. The boys who show a character similar to young Hitler today are sedated, drugged and ghosts in a shell of themselves; their parents are told they have illnesses, that their liveliness, passion and curiosity is a disease, but it is only a disease to the Jewish elite who fears it.
Paula spoke of her brother tending to their Mother throughout her illness:
Assisting me, my brother Adolf spoiled my mother during this time of her life with overflowing tenderness
Paula was only 6 when their father Alois died and 11 when her Mother Klara died. Adolf and Paula where given a small pension and Adolf signed his share over to her. After Hitler's Mother passed he left for Vienna. In Vienna he mourned his Mother's passing and expressed time and time again how he loved his Mother. In Vienna he would go without food, as he would rather spend his limited money on knowledge instead. He would write to his sister and send her books. She remembered him as a cheerful boy with an extraordinary interest in History, Geography, Art and Architecture; always busy, learning and thinking.
Adolf requested his sister live under the name of Wolff (very pagan) to protect her from their name increasingly infamous surname, after she had lost employment because of it. Paula was the last surviving member of Hitler's immediate family and Adolf was always her most loved sibling. Adolf supported her financially throughout his command. She had the utmost respect for her older brother and saw him as a natural leader for people to follow.
Paula's words remind us that as much as they try, our enemies will never overshadow his presence; he is still stronger than them. I thought this was a sad, yet beautiful share.
Remember this man and his qualities – of life, love, curiosity, intelligence, passion and motivation, with self discipline and control. This man who rejected the corruption that was rife, this man who loved his family and his country and who his sister calls our immortal…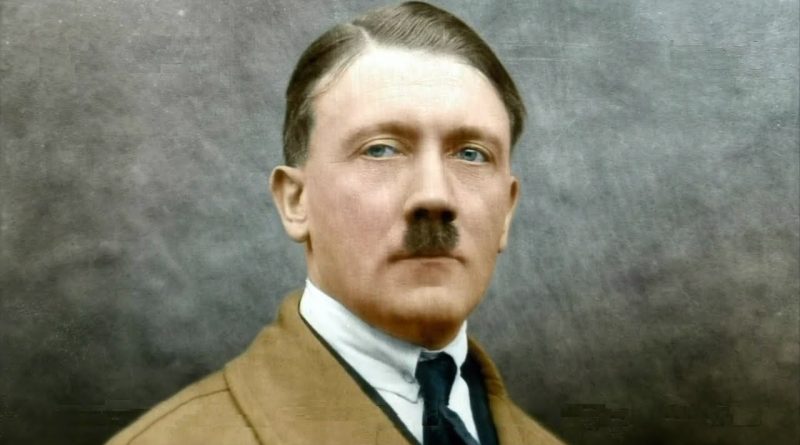 SEE VIDEO
http://www.renegadetribune.com/adolf-hitler-will-still-light-darkness/