Custom Search
How modern humans have become WEAKLINGS compared with our ancient ancestors who could outrun and outlift today's top athletes
Sara Malm and Ellie Zolfagharifard
April 29, 2014
Human leg bones have grown weaker since farming was invented
Scientists found bone structure declined after agriculture emerged
Male farmers 7,300 years ago had legs of cross-country runners
But just 3,000 years later, they had legs comparable to 'sedentary' students
Mo Farah would have had some tough competition from ancient farmers living 7,300 years ago.
Scientists claim if they were to cross paths, our ancestors would have been capable of outrunning some of the world's most talented athletes.
That's according to recent research by Cambridge University which reveals just how far our fitness has fallen in just a couple of millennia.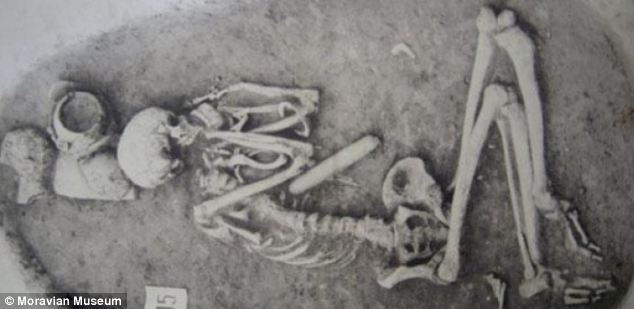 The study looked at skeletons dating back to around 5,300 BC with the most recent to 850 AD - a time span of 6,150 years. Pictured is an early Neolithic (approximately 4000 - 5000 BC) 35-40 year old male from Vedrovice, Czech Republic which was analysed as part of the research.