Custom Search
PRESIDENT DUTERTE CALLS BARACK OBAMA A 'SON OF A B****' FOR OPPOSIHNG DRUG KILLINGS
Priyyanka KMogul
Sept. 5, 2016
Obama expected to raise concerns about death squads at a Laos summit on 6 September.
The president of the Philippines, Rodrigo Duterte, has warned Barack Obama not to question him on extrajudicial killings, saying: "Son of a b****, I will swear at you."
According to the Associated Press, the Filipino president's angry words came in the run up to a summit in Laos, where the two leaders will meet. Washington has expressed concerns about a recent surge in drug-related extrajudicial killings since Duterte came to power in May and Obama is expected to raise these worries at the summit on 6 September.
Before leaving for Laos on 5 September, Duterte said: "I am a president of a sovereign state and we have long ceased to be a colony. Who is he to confront me? As a matter of fact, America has one too many to answer for. Everybody has a terrible record of extrajudicial killings."
This isn't the first time Duterte has lashed out at politicians. In August, he called Washington's ambassador to the Philippines a "gay son of a whore" and has also caused controversy over his remarks regarding Senator Leila De Lima's alleged love affair.
Duterte has refused to backtrack on his campaign against illegal drugs and recently hit out at the United Nations (UN) for criticising the police killings. He also turned down a meeting with UN Secretary General Ban Ki-moon at the summit in Laos.
According to Reuters, Duterte said before leaving for the summit: "Plenty will be killed until the last pusher is out of the streets. Until the [last] drug manufacturer is killed, we will continue."
On 31 August, Duterte said that Obama must listen before questioning him, noting: "They must understand the problem first before we talk about human rights."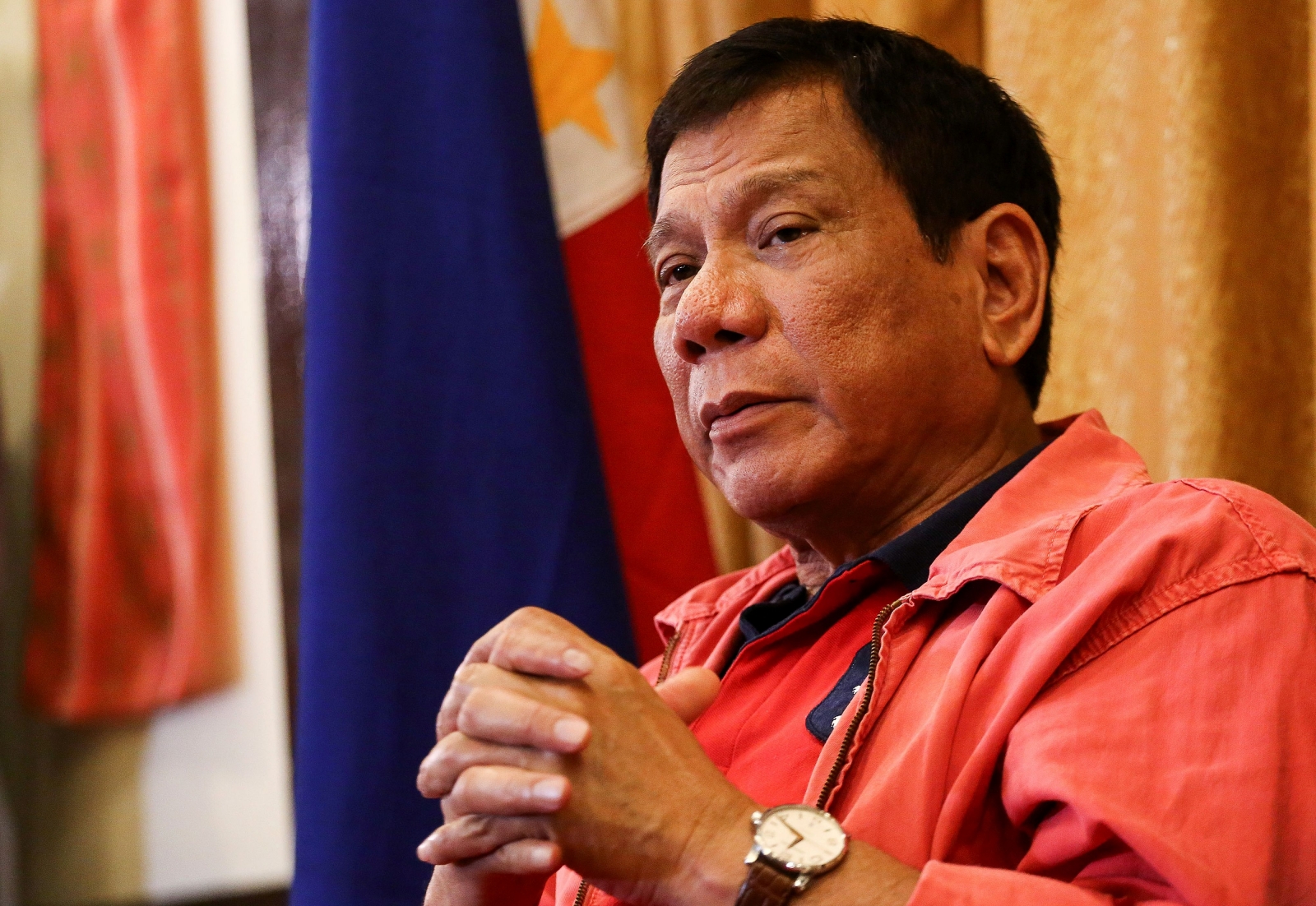 According to local police data, at least 2,000 people have died in drug-related killings since Duterte won the election in May. Half of them have been killed in police operations, while the rest of have been killed in shootings by unidentified gunmen.

Before becoming president of the Philippines, Duterte was the mayor of Davao for 10 years from 1988, after which he held a seat in congress and returned to the mayoral office in 2001. He was nicknamed "The Punisher" due to his tough stance against crime and threats to kill 100,000 criminals and "throw their bodies into Manila Bay".

Living up to his nickname, Duterte's presidential campaign vowed to bring back capital punishment and give security forces the right to "shoot to kill". He has previously vowed to kill even his own children if they took drugs. Despite all of this this, Duterte won the May election in a landslide and was sworn into office for a six-year term.

During his campaign, Duterte said: "Forget the law on human rights. If I make it to the presidential palace, I will do just what I did as mayor. You drug pushers, hold-up men and do-nothings, you better get out. Because I'd kill you."

SEE THE VIDEO

http://www.ibtimes.co.uk/philippines-president-duterte-warns-obama-dont-question-me-extrajudicial-killings-son-b-1579719