Custom Search
The determined Bettina Eistel and her very special horse, Fabuleax 5.
Yup. No arms. Her name is Bettina Eistel and her horse is Fabuleax 5.
What is even more compelling than the fact that she can brush her horse with her feet, is that she competes, very well, at the Paralympics in dressage.
Bettina didn't just overcome her disability, she walloped it!
(Kinda makes me feel ridiculous for complaining about anything having to do with just about anything…)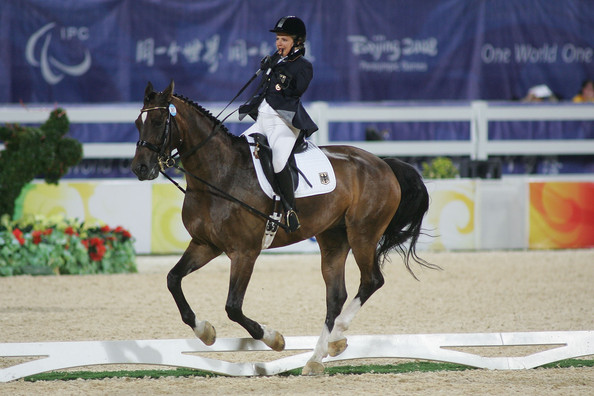 READ FURTHER, VIEW PHOTOS AND VIDEO
http://horseandman.com/people-and-places/the-determined-bettina-eistel-and-her-very-special-horse-fabuleax-5/