Custom Search
BOMBSHELL DOCUMENTARY ABOUT HOLLYWOOD PEDOPHILE RING PREYING ON CHILD ACTORS THAT'S BEEN LINKED TO X-MEN DIRECTOR BRYAN SINGER PREMIERES IN NEW YORK
DailyMail
Dec. 4, 2014
A controversial documentary that allegedly links X-Men director Bryan Singer to a gang of Hollywood pedophiles got its first – and possibly only – viewing in New York last night.
An Open Secret contains the astonishing revelation that a major child star was sexually abused by X-Men actor Brian Peck but refused to speak out for fear of wrecking his career.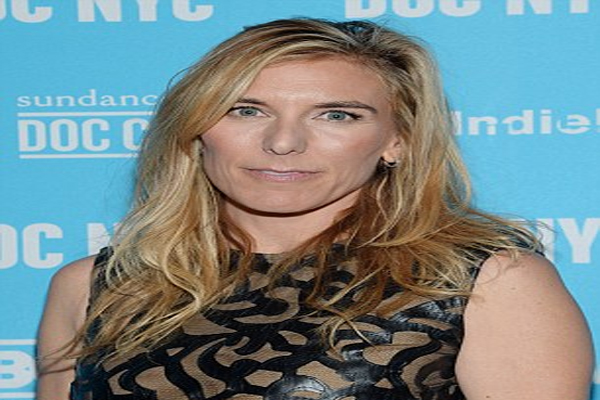 Whilst there is no suggestion that Singer was involved in the abuse of the unnamed actor, Oscar-nominated director Amy Berg admitted she had yet to find any company willing to distribute the disturbing 100-minute film.
Stopping short of saying that Hollywood was protecting its own, Ms Berg confessed that even small movie festivals had refused to show An Open Secret.
'We have this one screening. Maybe we will get distribution but it is not very likely,' she said. 'But people will talk about it.'
The documentary – discredited after one of the major accusers filed, then dropped lawsuits against Singer and three other men — finally aired at the Doc New York festival before 400 people in a quarter-empty Chelsea theater.
Singer, 49, gets several mentions in the film. He is shown in archive footage discussing X-Men and his inspirations, yet only once does his young male accuser Mark Egan allege impropriety.
Former child actor Egan filed lawsuits against Singer, TV executive Garth Ancier, Broadway producer Gary Goddard and ex Disney honcho David Neuman in California and Hawaii earlier this year alleging wide-scale sexual abuse, only to dramatically drop the action a few months later.
Egan is one of the major voices in the documentary and claims Singer, who vehemently denies the allegations, was one of the big players at drug-fueled male-only parties.
CONTINUE READING.....
http://www.pakalertpress.com/2014/12/04/bombshell-documentary-about-hollywood-pedophile-ring-preying-on-child-actors-thats-been-linked-to-x-men-director-bryan-singer-premieres-in-new-york/?utm_source=feedburner&utm_medium=email&utm_campaign=Feed%3A+pakalert+%28Pak+Alert+Press%29