Custom Search
From Fire to Autonomy: Zapatistas, 20 Years of Walking Slowly
Jan. 25, 2014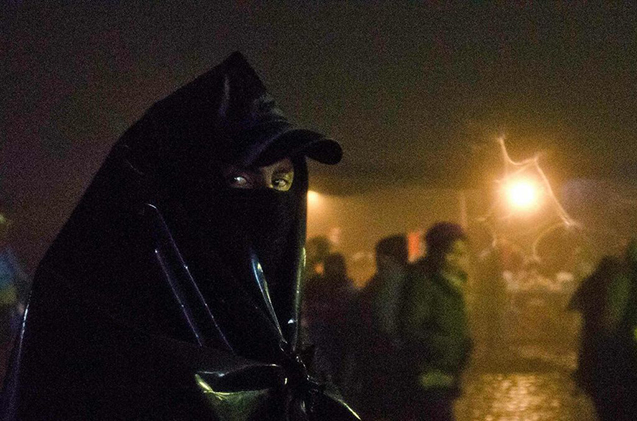 Journalism with real independence and integrity is a rare thing. Truthout relies on reader donations - click here to make a tax-deductible contribution and support our work.
Speaking in the mountains of Chiapas, Mexico, on a cold drizzly New Year's Eve, the Zapatista Comandante Hortensia addressed the crowd: "Twenty-five or 30 years ago we were completely deceived, manipulated, subjugated, forgotten, drowned in ignorance and misery." She was communicating the official words of the Zapatista Army of National Liberation (EZLN) on the 20th anniversary of their rebellion, when thousands of indigenous people rose up in arms, took over dozens of major towns and villages in this southern state, and declared "enough is enough, never again will there be a homeland that doesn't include us."
Comandante Hortensia went on to explain how over the past two decades, they have constructed their own autonomous government, complete with their own health and education system, based in the indigenous traditions of their ancestors. Despite the continual efforts of the "neoliberal bad government" to displace them from their land, the Zapatistas have successfully recuperated thousands of acres of land on which they have constructed communities that are governed "from the bottom up." Community members participate in rotating government positions that operate under the democratic principle of "mandar obedeciendo" (commanding by obeying).
CONTINUE READING
http://www.truth-out.org/news/item/21427-from-fire-to-autonomy-zapatistas-20-years-of-walking-slowly?tmpl=component&print=1