Custom Search
Pols urge TSA to ramp up anti-terrorism technology at railroads – especially Penn Station
Chauncey Alcorn, Dan Rivoli - New York Daily News
Aug. 25, 2015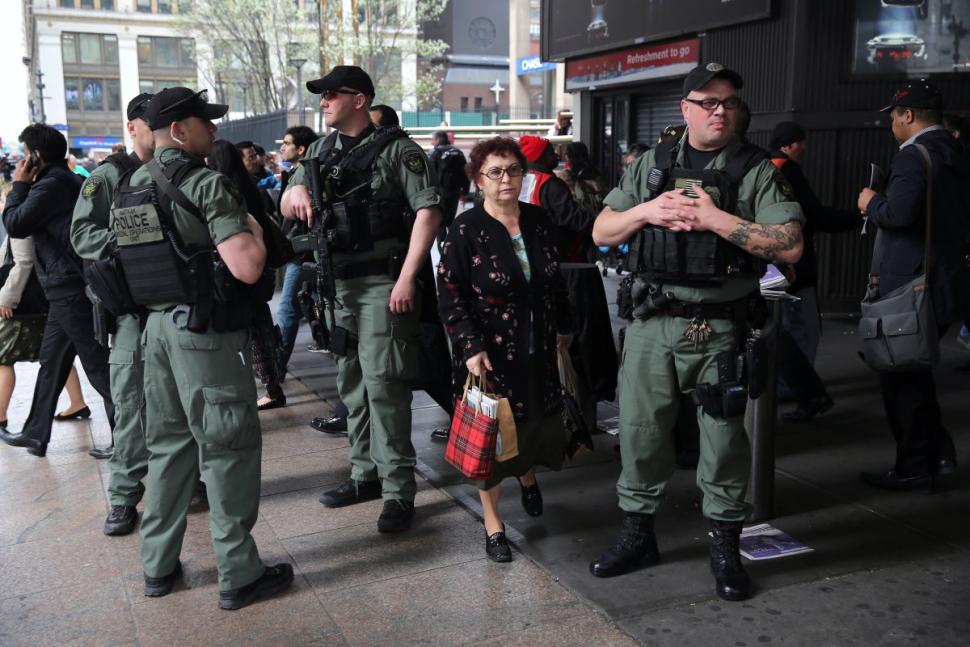 John Moore/Getty Images
Nick Casale, a former MTA counterterrorism official and NYPD detective, said the guards in military fatigues in and around Penn Station are 'window dressing.'
The foiled attack on a Paris-bound train last week has hit home, reminding New Yorkers that the region's heavily traveled railways could be a target for terrorists.
Now, Sens. Cory Booker of New Jersey and Richard Blumenthal of Connecticut are urging the Transportation Security Administration to ramp up terrorism-busting technology for the nation's railroads, especially in New York's busy corridors.
But don't expect a pat-down at Penn Station.
"I don't want to imply that we're going to have metal detector screening for every passenger to enter Penn Station," Blumenthal told the Daily News. "But the TSA needs to propose a plan and consider the latest technologies and best practices, (and) make judgments about the highest risk at the most vulnerable facilities."
Riders on Tuesday said they appreciate the heavily armed law enforcement officers who are now fixtures at Penn Station, but said they wouldn't want airport-style security.
CONTINUE READING.......
http://www.nydailynews.com/new-york/polls-anti-terrorism-tech-penn-station-article-1.2337320