Custom Search
The Biggest Crooks In America Are Now The Cops
Tyler Durden / Submitted by Bill Bonner via Bonner & Partners,
June12, 2015
The TSA Is a Complete Waste of Time
Today, we continue our series "The Good, the Bad and the Ugly." As you'll recall, our premise is that in a world where everyone is a lawbreaker, it's hard to spot the real criminals.
Below, we turn to the bad …
Last week came a report proving that the TSA has been wasting our time and shamelessly bullying us all for years. There was always a surreal and even cruel quality to airport security checks.
We recall how we stood in line, as the TSA agents forced a frail, old lady, well into her 90s, to get up from her wheelchair… painfully shuffle into the body scanner… stand with her hands over her head… and totter out the other side.
*
*
*
*
*
*
*
*
*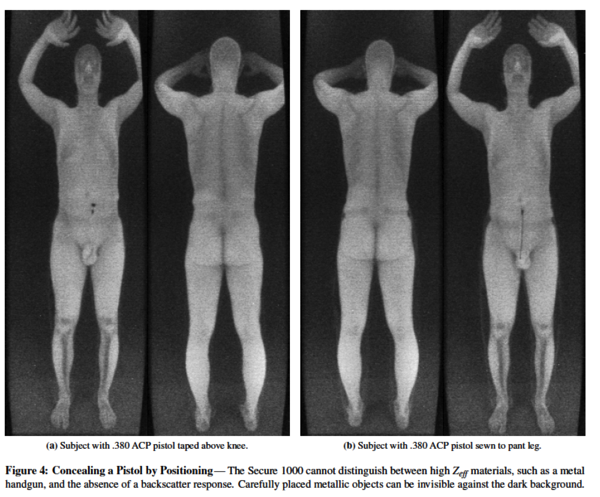 An image from the curiously aptly named "Rapiscan" full body scanner employed by the TSA. University researchers set out to prove that the scanners are completely worthless – and prove it they did. What you can obviously not see above is that the man undergoing the scan is actually concealing a gun. In fact, one can get "anything" through these scanners undetected.
Image credit: USENIX / Keaton Mowery, University of California
CONTINUE READING.......
http://www.zerohedge.com/news/2015-06-12/biggest-crooks-america-are-now-cops