Custom Search
Hacking Collective Anonymous Says FBI Is Lying, 'North Korea Is Not Source Of Hack'
The Event Chronicle
By
The Event Chronicle
on December 22, 2014 ·
N. America
(Zero Hedge) Having confirmed unequivocally, in a statement by the FBI and reiterated by President Obama, that "the North Korean government is responsible" for hacking Sony, it appears the YouTube-less 'evidence' the FBI provided is being questioned by the hacking-collective 'Anonymous' and former Lulzsec hacker Sabu. As The Daily Beast reports, the hackers blasted, the North Koreans "don't have the technical capabilities," and added "we all know the hacks didn't come from North Korea, and "all of the evidence FBI cites would be trivial things to do if a hacker was trying to misdirect attention to DPRK." Meanwhile, on Saturday afternoon, Guardians of Peace, the hacking group that's so far claimed responsibility for wreaking havoc on Sony, posted a message online mocking the FBI's investigation – a series of gyrating animated bodies shrieking, "You are an idiot!"
While the FBI, President Obama, and George Clooney seem thoroughly convinced that the Guardians of Peace are the work of Pyongyang—the name "Guardians of Peace" comes from a quote used by former President Richard Nixon describing South Korea—many hackers online have questioned the allocation of blame from Day One, including former Lulzsec hacker turned government information Sabu, who maintains they "don't have the technical capabilities," and Anonymous, who wrote, "we all know the hacks didn't come from North Korea," and threatened to launch further hacks against Sony if they don't release the film online.
Some of the world's leading cybersecurity experts have also questioned whether North Korea is responsible for hacking Sony, claiming a decided lack of evidence or that it came from a group posing as North Korea as misdirection, such as Brett Thomas, chief technology officer of Redwood City, California-based online services company Vindicia:
* * *
And it appears the alleged Sony hackers are not impressed…
On Saturday afternoon, Guardians of Peace, the hacking group that's so far claimed responsibility for wreaking havoc on Sony, posted a message online mocking the FBI's investigation.
It is as follows:
"By GOP The result of investigation by FBI is so excellent that you might have seen what we were doing with your own eyes. We congratulate you success. FBI is the BEST in the world. You will find the gift for FBI at the following address."
Then, they included a link to the following video titled "you are an idiot!"—essentially Rickrolling the FBI.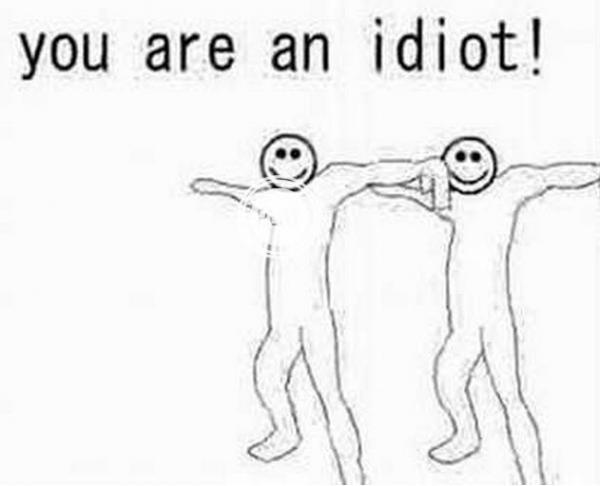 The video opens with some words in Japanese, before cutting to a series of gyrating animated bodies shrieking, "You are an idiot!"
* * * Of course none of this changes the US Government narrative and that has North Korea upset…
*U.S. `GROUNDLESSLY' BLAMING NORTH KOREA FOR SONY HACK: KCNA
*N. KOREA SAYS SELF-STYLED `GUARDIANS OF PEACE' HACKED SONY:KCNA
*N. KOREA SAYS SONY HACKERS TOOK `RIGHTEOUS ACTION': KCNA
*N. KOREA SAYS IT'S UNAWARE OF `RESIDENCE' OF SONY HACKERS: KCNA
*N. KOREA SAYS IT DOESN'T KNOW WHERE SONY HACKERS ARE: KCNA
Adding
*U.S. ADMINISTRATION INVOLVED IN MAKING OF SONY MOVIE: KCNA
*N. KOREA SAYS `THE INTERVIEW' INCITES TERRORISM: KCNA
*N. KOREA SAYS `FORTUNATE' MOVIE DISTRIBUTION WAS CANCELED: KCNA
Source: Zero Hedge
http://www.theeventchronicle.com/news/north-america/hacking-collective-anonymous-says-fbi-lying-north-korea-not-source-hack