Custom Search
BREAKING ALERT>>>>>>-USS Enterprise possibly attacked in the Straights of Hormuz???
Jack Bauer aka RadioRebel
June 10, 2012
BREAKING ALERT>>>>>>-USS Enterprise possibly attacked in the Straights of Hormuz???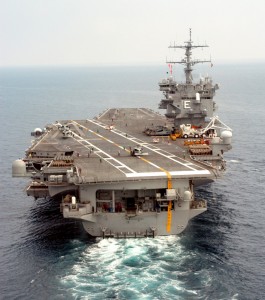 Breaking News- A Major Attack on US Naval Forces in the Straits of Hormus
Posted by
Dan
on Jun 8th, 2012 and filed under
Feature
,
Human Interest
,
Politics
. You can follow any responses to this entry through the
RSS 2.0
. You can skip to the end and leave a response. Pinging is currently not allowed.
By Scott W. Winchell
SUA/Staff
June 8, 2012
Editor's Note: We at GCC are standing by SUA staff, the original source of this report was from a person who spoke with service members in theater.
The sources' story was conveyed as printed, and it was confirmed by military personnel who did not want their names published.
Official statements were not forthcoming and no commentary was added.
SUA and Gold Coast Chronicle made numerous attempts to get official responses, but none were forthcoming
Friday, June 8, 2012 4:40 PM EST – SUA has learned through various sources that an unprovoked attack on the US Navy occurred this morning in the Straits of Hormuz. CVN-65.
The USS Enterprise aircraft carrier and its group were reportedly attacked by no less then 4 sophisticated jets.
Confidential sources within the military have confirmed the attack off of the "Broken Isthmus"
There is no confirmed word on damage or if there are any casualties, but SUA has learned that this attack may have caused injuries and possibly one death. We have contacted the military and are awaiting official response. SUA is reaching out across the land to
confirm
.
Any sources would be welcomed. As of 5pm, CentCom has neither denied or confirmed the reports and pledges to update when further information is available.
UPDATE 5:25 EST – US Navy released: From U.S. Fifth Fleet–USS Enterprise completed a routine, nonthreatening, transit of the Strait of Hormuz. No date confirmation.
UPDATE 6:30 PM EST – "The Islamic Revolutionary Guards Corps, which oversees Iran's nuclear and ballistic missile programs and controls strategic missile units, have had a series of naval and air maneuvers in the gulf in recent weeks.
These involved the firing of an array of missiles, including anti-ship weapons, and focused primarily on the Strait of Hormuz." (This was published today at noon.)
Click here
to read the whole Navy story published at noon today by UPI.
UPDATE 7:30 EST – SUA has been unable to secure further official military responses to date. Until further information is available, we stand by our original sources; however we are going to table the story at this time.
We invite any official contributions pro and con.
For the sake of our troops in the field and our national security, we hope this was a mis-interpretation of a naval event as reported by individuals in theater.

When Injustice becomes law, Rebellion becomes duty!
Simply trying to Return America to what our Forefathers Ideas of Freedom and being an AMERICAN originally was!!!!
Just Click on this link to join or listen to the show, including the archives!!
Saturday's: 6pm to 8pm Pacific, 9pm to 11pm Eastern.
How can you participate????
Call in:
(724) 444-7444
Call ID: 74235#
On your phone keypad:
*6 to mute on *6 again to mute off, Press *8 to raise your hand to ask a question.
To connect with me on SKYPE, my contact info: Michael.w.golden
Learn how to BEAT the them at their own game by clicking on this link:
Check out my Facebook Page
(And don't forget to CLICK "Like" it)
"When the government fears the people, you have Liberty.
When the people fear the government you have Tyranny."
~Thomas Jefferson,
Don't Fall into the Sheeple Pit...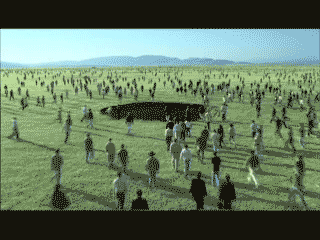 TURN OFF YOUR TELEVISION!
Ignore the TV Media
Investigate 911
Disclaimer: I'm not a Lawyer, this is not legal advice. Nor am I a Brain Surgeon, Pastry Chef or Indian Chief. This communication is private and privileged intended only to those individuals marked "To", "CC" or "BCC". To the snoopy government agencies, or anyone else, this mail isn't being specifically directed to; with all due Respect; cordially invited and instructed to take a hike:)
Sincerely, Jack Bauer aka RadioRebel