Custom Search
Unelectable Hillary's Pro Iraq War Bagman Mossad Agent & Traitor Haim Saban Exposed
Tom Heneghan
UNELECTABLE HILLARY'S
PRO IRAQ WAR BAGMAN
MOSSAD AGENT AND TRAITOR
HAIM SABAN
EXPOSED
by Tom Heneghan
http://www.justhillary.com/images/saban.jpg
LOSER Hillary hugs Israeli MEGA MOSSAD
agent ZIONIST TRAITOR Haim Saban
http://weblogs.variety.com/photos/uncategorized/images_9.jpg
Bill Clinton with Israeli MEGA MOSSAD agent
ZIONIST Haim Saban
It can now be reported that KHAZARIAN Jew unelectable LOSER Hillary lesbian in-the-closet Rodenhurst Clinton's major fundraiser, Beverly Hills, California based KHAZARIAN Jew, Israeli MOSSAD agent and radical ZIONIST Haim Saban helped launder MILLIONS OF DOLLARS of narcotics related Danish Kroner foreign currency transactions through the Cayman Islands based Quellos Alpha Engine hedge fund.
http://www.drvsrs.com/spimgs/Bohr.jpg
http://www.washingtonpost.com/wp-srv/inatl/images/russdrug.jpg
Quellos Alpha Engine LP hedge fund is also part of the Quellos Group LLC in Seattle, Washington, which is tied to major CHINESE financial interests in Hong Kong.
KHAZARIAN Jew and radical ZIONIST Saban has helped hide over $50 MILLION in income for both Clintons utilizing these bogus financial transactions, along with offshore MOSSAD-CIA shell companies in which BILLIONS OF DOLLARS of capital losses are declared for the preferential customers of the Quellos hedge fund, which then, in turn, COST THE U.S. TREASURY AND AMERICAN TAXPAYERS BILLIONS OF DOLLARS.
Reference: KHAZARIAN Jew and radical ZIONIST Haim Saban was also a MAJOR fundraiser for the occupunk and resident in the White House, George W. Bushfraud, as well as a major supporter of the ILLEGAL war in Iraq and a future war in Iran.
http://images.forbes.com/media/2007/09/14/crime_13.jpg
Clinton-Bush Crime Family Syndicate
bagman, East German DVD agent, ZIONIST
and MOSSAD agent Marc Rich
KHAZARIAN Jew Saban is also a MAJOR business associate of Clinton-Bush Crime Family Syndicate fixer, MOSSAD and East German DVD agent, fugitive ZIONIST Marc Rich.
Haim Saban remains an archenemy of duly elected, non-inaugurated American President Albert Gore Jr.
http://cache.daylife.com/imageserve/07dmdKN33T0xD/340x.jpg
LOSER Hillary (2nd R) and Israeli MEGA MOSSAD agent ZIONIST TRAITOR Haim Saban (L)
http://www.pbs.org/newshour/images/law/jan-june01/rp.jpg
Bush-Clinton Crime Family Syndicate
fixer and bagman, co-conspirator
MOSSAD and East German DVD agent
ILLEGALLY pardoned fugitive ZIONIST Marc Rich
Item: Daddy Bush's little bitch, SERIAL RAPIST and AIDS positive Bill Clinton ILLEGALLY pardoned his criminal co-conspirator Marc Rich.
In 1993, then Vice President Albert Gore Jr. tried to have Israeli MOSSAD and East German DVD agent Marc Rich arrested.
AND, OF COURSE, IT GETS WORSE!
Saban arrogantly points to the primacy of his loyalty to Israel, "I strut around like a peacock in America and say I am an Israeli-American. What you hear…an Israeli-American." (Haaretz October 14, 2007)
http://cache.daylife.com/imageserve/02A7fLE2U62rE/610x.jpg
Getty Images
In Israel, Haim Saban with Condoleezza Rice, Tony Blair and Israeli Prime Minister Ehud Olmert
Saban and Rich helped launder MILLIONS OF DOLLARS of these ILLEGAL foreign currency transactions from Denmark and Sweden into various accounts in Dubai, United Arab Emirates (UAE), which then showed up as financial gifts to the Clinton Library and Clinton Foundation.
http://blogs.abcnews.com/theblotter/images/2007/11/19/clintonlibrary_mn_2.jpg
Three years after the William J. Clinton Presidential Library opened its doors, the list of donors who helped the former president build his $165 million complex remains a secret from the public.
http://blogs.abcnews.com/theblotter/2007/11/clinton-library.html
We can also report that the funds directed to the Clinton Library were diverted to the noted CIA proprietary account in Andover, Massachusetts called Marvelous Investments Ltd.
http://www.pbs.org/newshour/images/europe/july-dec02/ham.jpg
http://www.state.gov/cms_images/courtroom_sketch_p67.jpg
UNELECTABLE Hillary advisor

and business partner

East German DVD agent,
wanted counterfeiter and

7/7
London
bombings TERRORIST suspect
Eva Teleki, funding Al Qaeda cells
http://www.stewwebb.com/Hillary_Clinton_Eva_Telege_aka_Teleki%20_1999.jpg Hillary Clinton's business partner IS East German DVD agent, ILLEGAL CEO of Marvelous Investments, Andover, Mass., wanted counterfeiter and 7/7 London bombings TERRORIST suspect Eva Teleki
Reference: Noted check bouncer and counterfeiter, East German DVD agent Eva Telege aka Teleke aka Teleki, who ILLEGALLY forged Ambassador Leo Wanta's signature to take control of Marvelous Investments, has now been fingered for using these ILLEGAL funds to finance Al Qaeda cells in Hamburg, Germany, Denmark, Sweden and the United Kingdom.
http://www.paulsjusticeblog.com/pics06/7-8londonterrorism.jpg
7/7 London Bombings Terrorist Suspect Eva Teleki is
White House First Lady Hillary Clinton's personal
advisor, and 9/11 co-conspirator with arms
TERRORIST Viktor Bout
Teleki, who has private accounts in Bosnia with known 9/11 co-conspirator Gary Best, is currently wanted in the United Kingdom for questioning by British Scotland Yard on her links to Al Qaeda cells involved in the 7/7 London bombings.
http://www.nhhistory.org/eimages/NationalArchives.jpg The American People's
National Archives
IN FACT DOCUMENTS HAVE BEEN STOLEN OUT OF THE U.S. NATIONAL ARCHIVES IN REGARDS TO EVA TELEKI AND HILLARY'S MEETINGS.
Reference: According to U.S. National Archives records, Teleki visited the Clinton White House, specifically then First Lady Hillary Clinton, on 32 occasions in the 1990s.
http://www.bradblog.com/Images/BushRoveGonzalesGOP_DoJ.jpghttp://images.usatoday.com/news/_photos/2002/11/18-siegelman-inside.jpgDon Siegelman (left), a FBI whistleblower on the
Bush-Clinton Crime Syndicate
Alberto Gonzalez (center), Karl Rove (2nd R)
and Bushfraud (R)
P.S. Former Democratic Governor of Alabama Don Siegelman, who was framed by the Bushfraud Administration with the DIRECT assistance of Bush-Clinton Crime Family Syndicate stooge Karl Rove, is now in possession of evidence linking the Quellos hedge fund, along with Bear Stearns and Merrill Lynch, to the DIRECT theft and misappropriation of the State of Alabama Pension Funds.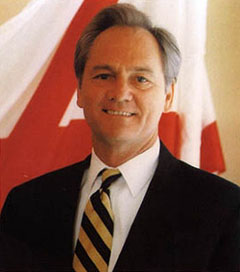 http://www.bradblog.com/Images/JamesComey_HouseJudiciary_050307.jpghttp://www.nndb.com/people/365/000118011/don-siegelman.jpg
Don Siegelman and James Comey
Siegelman, who recently had dinner with former U.S. Deputy Attorney General James Comey, not only discussed the criminal frame up directed against Siegelman by Karl Rove and former Bushfraud Attorney General Alberto Gonzalez, but Siegelman and Comey also discussed the proper venue to place the new evidence of the criminal conspiracy by the Bush Crime Family to loot the Alabama Pension Funds before a Grand Jury.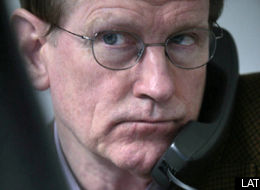 http://images.huffingtonpost.com/gen/16854/thumbs/s-HAMMER-large.jpg
ANDREW COUNCILL
LOSER Hillary's campaign chief Harold Ickes
P.P.S. Major Democratic Party sources are reporting the KHAZARIAN Jew and unelectable loser Hillary's campaign chief Harold Ickes, along with KHAZARIAN Jew Pennsylvania Governor Ed Rendell, are attempting to tribal-ize the Democratic National Convention by urging Jewish Super Delegates to vote for Hillary because, like Ickes and Rendell, she is a fellow PRO Iraq war KHAZARIAN Jew.
Note: Ickes, a criminal lobbyist in Washington, D.C., is a serial loser infecting the Democratic Party for years.
Ickes, who ignores Electoral College reality, has supported Ted Kennedy in 1980, Walter Mondale in 1984, both Jesse Jackson and Michael Dukakis in 1988, along with John Kerry in 2004 and now UNELECTABLE LOSER Hillary in 2008.
http://www.washingtonlife.com/issues/summer-2006/release_of_america/images/release_of10.jpg
Ickes does not understand the reality that for a Democrat in the modern day if you do not come from the South you are not going to the House.
It is time to send all of the KHAZARIAN Jews like Ickes, Rendell, along with Debbie Wasserman Schultz, to the Big House.
http://www.tinker-af.org/pics/bombers_b1_0005.jpg
http://www.dbtechno.com/images/Israel_spy_satellite_TESCAR.jpg
ONE LAST NOTE: WE CAN NOW REPORT TO THE AMERICAN PEOPLE THAT U.S. MILITARY COMMAND AND CONTROL HAS BEEN COMPROMISED BY BOTH ISRAELI AND CHINESE SATELLITE TECHNOLOGY, WHICH HAS INFECTED U.S. COMPUTER SOFTWARE AND RECENTLY ORDERED A B-1 BOMBER TO LAUNCH A 1ST STRIKE ATTACK ON AN IRANIAN NUCLEAR REACTOR.
http://hurryupharry.bloghouse.net/archives/Made%20by%20Mossad%20-%20MPAC.jpg
http://grupo19aisp.no.sapo.pt/vanunu/images/mossad_logo.jpg
Mossad Motto
'By Way of Deception, thou shalt do War'
http://www.nogw.com/images/target_iran.jpg


http://stopthewarnow.net/Hiroshimabomb.jpg
This ILLEGAL order given by rogue Israeli MOSSAD forced Secretary of Defense Robert Gates to order a F-16 aircraft to shoot down the B-1 bomber before it could start World War III.
http://www.nogw.com/images/mossadcontrols.jpg
http://www.ihr.org/webpics/hillary_israel.jpghttp://www.just-international.org/commentary/bush_israel_flag%202.jpg
CO-CONSPIRATOR TRAITORS
Bush-Clinton Crime Family Syndicate
criminal business partners
UNELECTABLE Hillary and Bushfraud
As of this hour a large element of the U.S. Military is now considering extra Constitutional measures to put a stop to this Bush-Clinton-MOSSAD occupation government that threatens the lives of every living American as well as the lives of almost every human being on the face of the earth.
* * * WARNING * * *
Those in the U.S. media that continue to do the bidding of the Bush-Clinton-MOSSAD Crime Family will be dealt with in the most severe fashion, for their deceptive propaganda threatens the utter survival of the United States of America as a free and sovereign nation.