Custom Search
SORCHA FAAL: Fear Stalking America Awakens Europe To True Terror
SISTER CIARA
1-20-22
My Dearest Friends:
During just the past week alone, the world watched as President Joe Biden delivered an angry speech in Atlanta-Georgia essentially declaring war on every American opposing him—it was revealed that top Biden official Education Secretary Miguel Cardona solicited a National School Boards Association letter comparing American parents to domestic terrorists—saw articles appearing like "DirecTV Cancels OAN after Joe Biden Orders Media Outlets and Tech Giants to Banish Voices that Deviate from the Regime's Official Narrative"—all of which occurred barely a fortnight from when a new Axios/Momentivepoll of the mood of Americans revealed: "More than half of the people in our survey — 54% — said they're more fearful than hopeful about what's in store for the world in 2022".
While contemplating this issue, my mind turned back to the "Red Scare" hysteria over the perceived threat posed by Communists in America during the Cold War between the former Soviet Union and the United States, which intensified in the late 1940s and early 1950s—an hysteria that reached a fever pitch when Senator Joe McCarthy launched a series of highly publicized probes into alleged Communist penetration of the State Department, the White House, the Treasury, and even the US Army—an hysteria plunging the American people into an abyss of fear so severe they turned against each other—an hysteria so severe it caused mass censorship, blacklisting, mass firings and mass arrests—but before America tore itself completely apart, President Harry S. Truman, on 8 August 1950, delivered a Special Message to the American people, in part, telling them:
Police states are not secure; their history is marked by successive purges, and growing concentration camps, as their governments strike out blindly in fear of violent revolt.
Once a government is committed to the principle of silencing the voice of opposition, it has only one way to go, and that is down the path of increasingly repressive measures, until it becomes a source of terror to all its citizens and creates a country where everyone lives in fear.

Two of the European nations most alarmed about the fear stalking America today are France and Germany, both of whom recoiled in terror this week when Mark Brzezinski was sworn in to be the United States ambassador to Poland, who is the son of former United States National Security Advisor Zbigniew Brzezinski (1928-2017)—most important to know about infamous Cold War hawk Zbigniew Brzezinski is that he was the architect of the Grand Chessboard theory of geostrategic power that viewed the EurasianContinent as the fulcrum of world power, and he believed it was in the best interests of America to control it, given its richness in natural resources, physical wealth, and population—today sees Russia being the greatest Eurasian power, and America wanting control over its world's largest natural resource wealth valued at over $75-trillion—and today sees Zbigniew Brzezinski's daughter Mika being a leftist propagandist host on MSNBC, whose co-host husband Joe Scarborough practically pounded his fists into the news desk earlier this month, demanding that President Biden "move aggressively" against Russia.
Now for those you wanting to know how Russia will respond to anyone "moving aggressively" against them, you don't have to guess, or even listen to anyone explaining to you what will happen—that's because Russia has already told the world what it will do in its Nuclear War Doctrine, wherein it methodically explains how it will first demonstrate its power, then wait to see what happens—next it will launch nuclear strikes against key American and NATO military targets, then wait to see what happens—and if retaliated against, it will unleash its entire world's largest nuclear weapons arsenal against every American and NATO city—and are facts of war explaining why it's now being reported: "The U.S. Navy's Sixth Fleet has offered an unusual public disclosure of the location of USS Georgia (SSGN 729), one of four of the service's converted Ohio class nuclear-powered guided-missile submarines, or SSGNs, as it conducted a brief stop near the island of Cyprus…These rare disclosures tend to occur at times of heightened international tensions…With the situation in Ukraine quickly approaching an outright crisis, it's likely that the Navy intended for this glimpse at Georgia to serve as a signal to both allies and Russia that the United States has a highly capable presence in the region that can reach out and strike over long distances with little risk to itself".
In knowing that the American people have been deliberately induced into fear hysteria to such an extent they aren't even aware of how close their socialist leaders have brought them to the brink of total war, this week it caused newly installed German Foreign Minister Annalena Baerbock to rush to Moscow for urgent talks with her Russian counterpart Foreign Minister Sergey Lavrov, after which she declared: "It is important to flesh out the Normandy process again in order to move forward with the implementation of the Minsk agreements…This would contribute to the reinforcement of security in Europe…It is encouraging that all sides to the Normandy Format and Minsk Agreements stated their adherence to the Agreements".
Quickly joining Germany in breaking with the United States to seek peace through diplomacy with Russia before the outbreak of war is French President Emmanuel Macron, who yesterday "called for a new European order" and declared: "The European Union must open its own talks with Russia rather than rely on Washington", as he warned of the prospect of "the most tragic thing of all – war".
As to how Germany and France found themselves on the brink of war with Russia being masterminded by the United States, today it's best explained by world renowned historian Professor Glenn Diesen at the University of South-Eastern Norway, who in his just released document "How The EU Found Itself Excluded From Talks On Deciding Europe's Future" reveals:
The EU has hit out after it was effectively excluded from security talks between Russia and the US.
The fate of the world may have once been decided in Western European capitals, but now it seems to be out of their hands.
However, it seems increasingly clear that the bloc only has itself to blame for the fact its members no longer have a seat at the top table, leaving them the subject of discussions, rather than the driver of them.
In advance of the talks last week, Washington rhetorically agreed that European security cannot be decided over the heads of the EU and Ukraine, before then simply going ahead with the bilateral US-Russia format.
Simply put, Washington cannot do diplomacy with Eurocrats in the room.
The first reason is that the credibility of US security guarantees is juxtaposed with compromise.
In 1962, President Kennedy and the Soviet Union reached an agreement to resolve the Cuban missile crisis, which stipulated that the US would remove its Jupiter missiles from Turkey in return for the Soviet Union removing its missiles from Cuba.
Instead of celebrating the diplomatic efforts that prevented nuclear war, the US conditioned the agreement on it being kept a secret.
Kennedy lied to the US public and its foreign allies.
For two decades, the US public believed that the crisis had been solved by confronting Moscow in an uncompromising stance, which made the Soviets back down and grant victory to the US.
Jack Matlock, the last US ambassador to the USSR, argues that the US similarly rewrote history by claiming that the Cold War was "won" by the collapse of the Soviet Union in 1991, when in reality it was negotiated to an end in 1989 through compromise.
According to Matlock, the consequence of US mythmaking is a national narrative in which peace is achieved by staring down and defeating its adversaries, while compromise is denounced as "appeasement."
Consequently, actual diplomacy and compromise must be done behind closed doors.
The second reason is that the foundation of "alliance solidarity" is always to stand united against the adversary, Russia, which ensures that the bloc can only speak in the language of ultimatums and threats.
When looking at the United States today and what it's become, I'm constantly reminded of 19th Century famedEnglish philosopher William Hazlitt (1778-1830) having observed: "Those who are at war with others are not at peace with themselves"—an observation of truth playing itself out daily in an American leftist propaganda media establishment that's been at constant war against President Donald Trump for nearly six full years, and best exampled this past week by the leftist New York Times screed "We Need To Think The Unthinkable About Our Country", wherein it hysterically warns their entire nation is doomed because of President Trump—and I'm bringing to your attention because buried deep within this hysterical fear inducting screed is this golden gem of truth: "In the 20th century, constructive doomsaying helped prevent the Cold War from becoming a shooting war…It was ultimately worst-case thinking that stabilized nuclear deterrence and staved off nuclear Armageddon".
Now if you want an example of "constructive doomsaying" specifically created to "stave off Armageddon", this past week alone my Dear Sisters have given you the "ultimately worst-case thinking" reports "America Trembles After Russian Doomsday Torpedo Explodes Ocean Causing Global Tsunami"—"Russian Doomsday Torpedo Causing Global Shockwave Forces Feared American Sub To Surface"—"Atomic Thunderstorm Ignited By Russian Doomsday Torpedo Blast Strikes Curvature Of Spacetime"—and—"Biden Warns Of "Strong Response" For Russian Nukes In Cuba—Putin Gives "10 Megaton" Reply".
If it looks like duck, sounds like a duck and flies like a duck…It's A Duck!
Within these four "constructive doomsaying" reports the full and entire documented truth about what's happening now, its history, the parties involved and its consequences are revealed—and as you know, NO ONE ELSE is bothering to tell you these truths, put them into historical context or even bother to explain them.
Unlike the warmongering propagandists that treat you like stupid children not deserving to know how they're plotting your future, our mission has always been to treat you like grown intelligent adults able to be presented facts so you can decide the truth of matters for yourself.
And like the grown intelligent adults you truly are, it should come as no surprise that those few of us left telling you the truth are under relentless attack, and our only defense is YOU—because without your immediate and generous support for those of us fighting this war behind and on the front lines, the truth will be extinguished.
And is why, as always, I'll leave you today with the words I've left you with before, and are as true right now as they always will be: In the coming months, the dimensions of this looming war are going to shift in radical and unforeseen ways—which is why we believe it is your right to know the full truth about what is happening—a truth the demonic enemies of humanity and our Godare doing everything in their power to suppress—which is why our Dear Lordordered us to band together in such times as these to protect one another—a protection we urgently need at this very moment to keep the truth flowing to you—and in aiding us, our Dear Lordhas promised you: "Give, and it will be given to you. A good measure, pressed down, shaken together and running over, will be poured into your lap. For with the measure you use, it will be measured to you."
With God,
Sister Ciara
Dublin, Ireland
20 January 2022
Our needs today are dire indeed, but, if every one of you reading this gave just $20.00 today, our budget for the entire year would be met! So, before you click away, ask yourself this simple question….if your knowing the truth about what is happening now, and what will be happening in the future isn't worth 5 US pennies a day what is?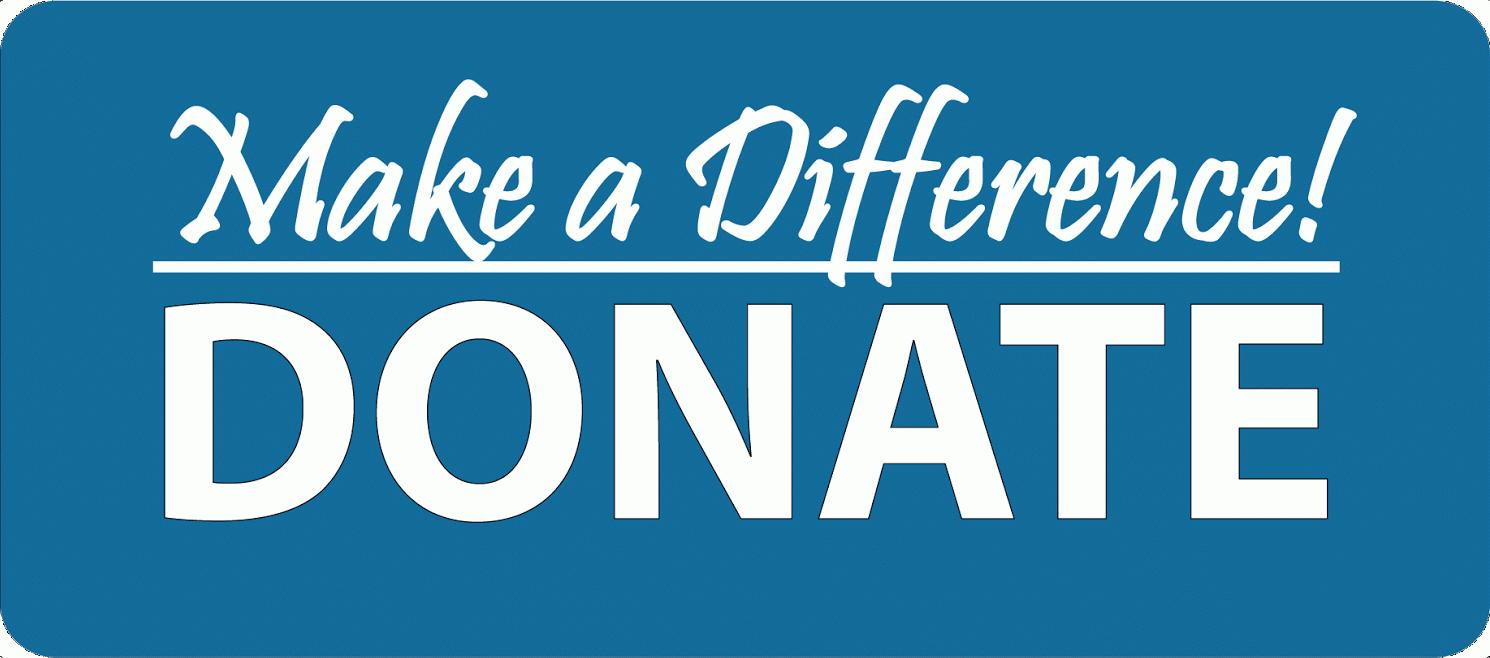 (Please note that those who respond to this appeal, in any amount, will receive, at no charge, Sorcha Faal's January, 2022/February, 2022 lecture series to the Sisters of the Order titled "Total War: the Collapse of the United States and the Rise of Chaos: Part 118". This is another one of the Sorcha Faal's most important lectures dealing with the coming timelines of war, famine, catastrophic Earth changes and disease as predicted by ancient prophecies.)
SEE VIDEOS AND PHOTOS
http://www.whatdoesitmean.com/