Custom Search
IRS Announces Third Batch of Stimulus Checks, Including 'Large Set' to Social Security Beneficiaries
Tom Ozimek
3-2-21
The Internal Revenue Service (IRS) said federal agencies have started disbursing a third batch of stimulus checks, with a large set of payments this time around going to Social Security and other federal beneficiaries, after reports that some people in this category experienced delays.
The IRS, along with the Treasury Department and the Bureau of Fiscal Service, said in a release that the third batch will provide more than $10 billion in more than 4 million payments, including around 2 million in direct deposit and 2 million in paper checks. When all the funds in this batch have been doled out, it will bring the total disbursed so far under the most recent relief bill—the American Rescue Act—to more than 130 million payments worth around $335 billion.
The agency pointed out that, starting April 2, a large set of payments will begin going to Social Security retirement, survivor or disability (SSDI), Supplemental Security Income (SSI), and Railroad Retirement Board (RRB) beneficiaries. The IRS expects that most of these payments will be sent electronically and will be received on April 7.
The note about the large batch of payments going to Social Security and other federal beneficiaries comes after reports of delayed payments and on the heels of a pressure campaign by congressional lawmakers to get the money out to these groups faster.
"We were alarmed to learn recently that most Social Security, SSI, RRB, and VA beneficiaries who are not required to file a tax return have not yet received their payments and that the IRS is unable to provide an expected timeline for these payments," House Ways and Means Committee Chairman Richard Neal (D-Mass.) and Reps. Bill Pascrell (D-N.J.), John Larson (D-Conn.), and Danny K. Davis (D-Ill.) wrote in a March 24 letter to IRS Commissioner Charles P. Rettig and Social Security Administration (SSA) Commissioner Andrew Saul (pdf).
"The people need their money now," the House Ways and Means Committee wrote on Twitter, blaming the holdup on poor inter-agency coordination.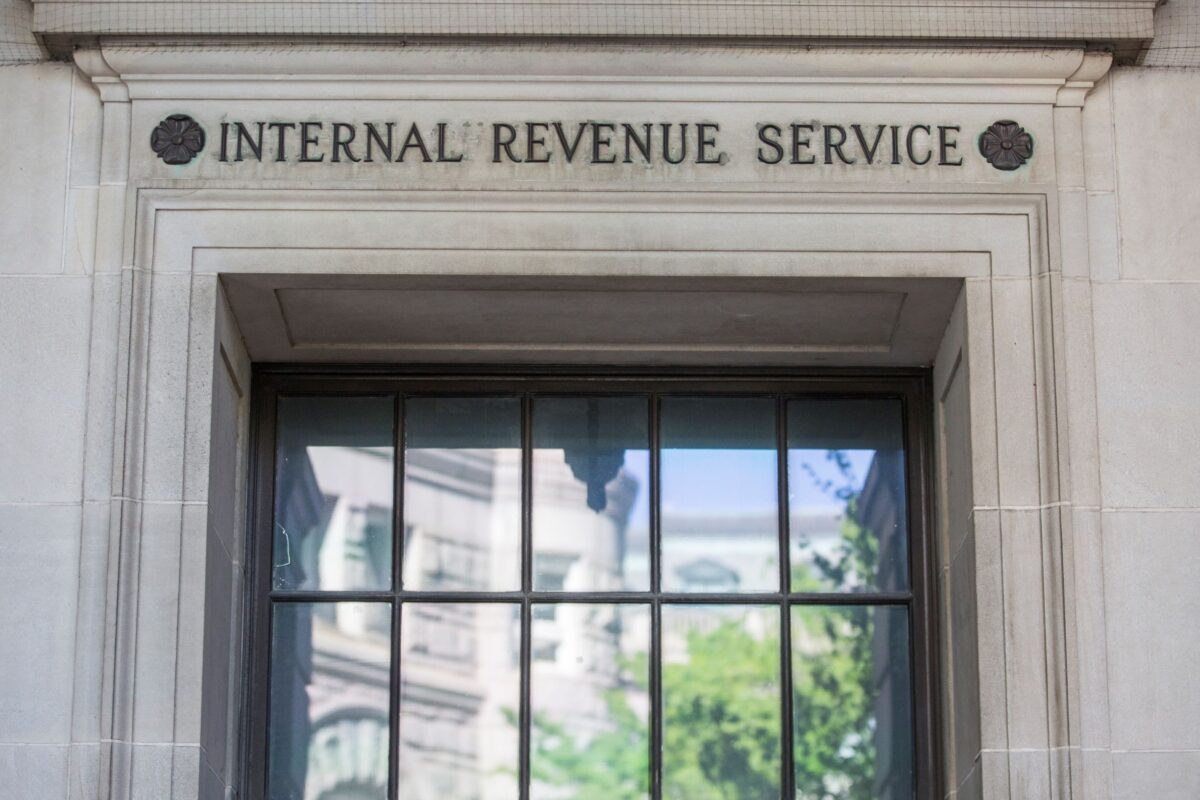 The $1.9 trillion American Rescue Plan authorizes individuals earning less than $75,000 per year—and married joint filers making less than $150,000—to receive the full $1,400 payment. The checks then ramp down to zero for individuals earning $80,000 or above and for joint filers making $160,000 or more.
Treasury Secretary Janet Yellen, in a recent video statement, said that more than 85 percent of American households will be getting the checks under this round of relief. "We'll be working hard over the next few days and weeks to get this money out to you," she said.
The IRS has an online "Get My Payment" tool that people can use to see if their payment has been scheduled.
"The IRS continues to send the third round of stimulus payments in record time," Rettig said in an earlier statement. "Since this new set of payments will include more mailed payments, we urge people to carefully watch their mail for a check or debit card in the coming weeks."
Rettig cautioned people to keep an eye out because many payments under this round will be delivered by mail, and in precious relief rounds, some people threw checks away, thinking they were junk mail.
If, for some reason, eligible recipients don't receive a third-round payment at all, then they can claim the stimulus money that they should have received as a Recovery Rebate credit on their 2021 income tax return, which won't be filed until next year.
https://www.theepochtimes.com/irs-announces-third-batch-of-stimulus-checks-including-large-set-to-social-security-beneficiaries_3760844.html