Custom Search
What is this bizarre structure found in the Egyptian desert? UFO hunters speculate after strange building is spotted on Google Earth
Julian Robinsonfor MailOnline
April 7, 2016
The complex was spotted in barren landscape east of Egypt's capital Cairo
Video pointing out the bizarre building was posted online by UFO hunters
Some say it could be a missile launch site, a nuclear bunker or a sand farm
A bizarre structure in the Egyptian desert and visible on Google Earth has sparked a wave of speculation among UFO hunters.
The strange complex, in barren landscape to the east of the capital Cairo, features two long pointed buildings surrounded by mysterious circles.
Its futuristic design has prompted a range of suggestions over what it is used for - with some even believing it has links to UFO research.
Scroll down for video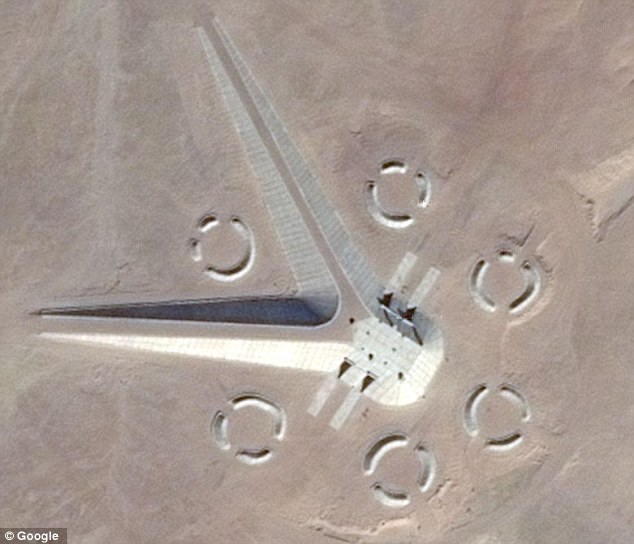 A bizarre structure in the Egyptian desert and visible on Google Earth has sparked a wave of speculation among UFO hunters